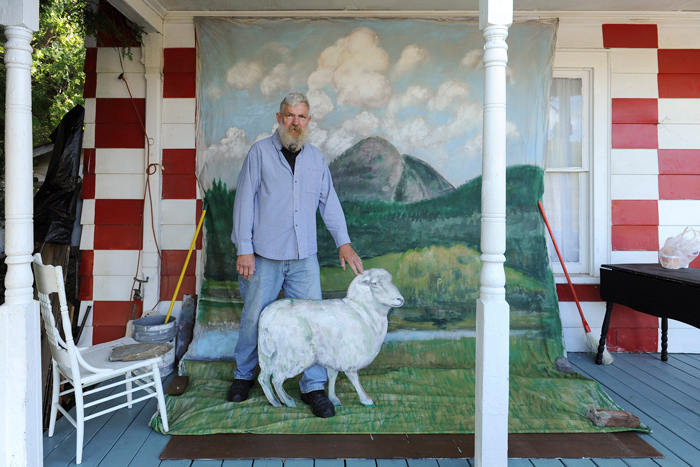 George Bouret Photography:
Architecture, Landscape & People
August 8-September 2, 2017
George Bouret's show of original photography features portraits of people, individuals and families taken at Vermont art fairs; photo documentation of architecture that ranges from classic interiors, to one-of-a-kind shops to historic bridges; and panoramic landscapes from New England, the Southwest and Alaska.
About George Bouret:
George Bouret has been working as a professional photographer since 1983, when he worked as an in-house product photographer for the Leonard Silver Co. in Boston. Between 2010 and 2012, he photographed the construction of the Renzo Piano-designed extension of the Isabella Stuart Gardner Museum in Boston. He has also taught photography and lighting at the School of the Museum of Fine Arts, Boston and the Ah Haa School for the Arts in Telluride, Colorado. His work has been published widely and he counts many galleries and artists among his clients. He lives and works in West Pawlet.
(text adapted from the venue's and the artist's press materials)
---
INFORMATION
Stone Valley Arts at Fox Hill
145 East Main Street
Poultney 05764
(802) 287-8197
Hours:
Most Sundays, 1-4PM
Image:
photograph by George Bouret
Courtesy of the artist