DaVallia 39 North Gallery takes a holistic approach to artful living. Collections of fine art, handcrafted furniture, sculpture and home décor are display in a tranquil natural home atmosphere. Spaces are curated by artist owners Michael and Jessie Alon who established DaVallia in 2009.
DaVallia | 39 North Gallery
39 North Street
Chester 05143
(802) 875-8900
Hours:
Thursday-Monday, 11AM-5PM
and "quite often by chance"
If the open flags are flying, they are open.
---
ART ON VIEW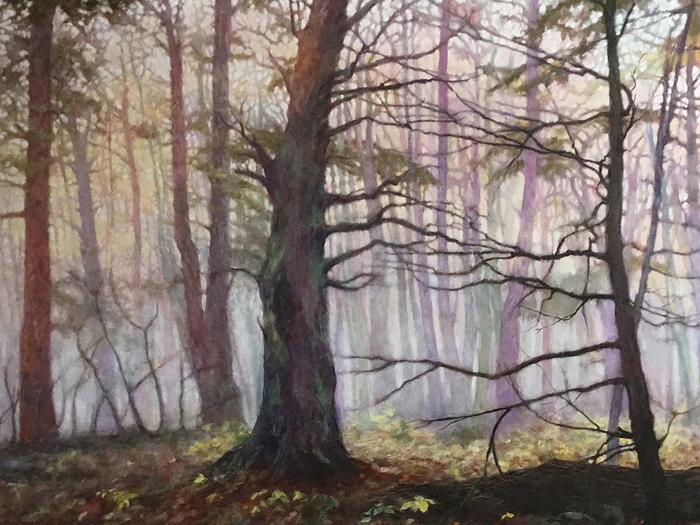 Moment in Time: Tom Pirozzoli
January 17-March 18, 2019
Curated by Michael Alon
New Hampshire-based artist and musician Tom Pirozzoli is most at home with a fresh canvas on the easel and a weather-worn guitar within reach. The joy, discoveries and challenges of music, art, and travel have guided Pirozzoli's rich life to a quiet home beneath Mt. Sunapee. A highly accomplished painter in both oil and watercolor, Pirozzoli is a self-taught artist who has exhibited widely in New England. Upon moving to Boston in the early 1970s, the Isabella Stewart Gardner Museum and MFA became his second homes. There, among inspiring works and elegant spaces, he devoured the endless visual feasts on offer, filling countless sketchbooks and canvases that lay the basis for his future art career.
(Text adapted from the venue's press materials)
Image by Tom Pirozzoli
---
PREVIOUS EXHIBITIONS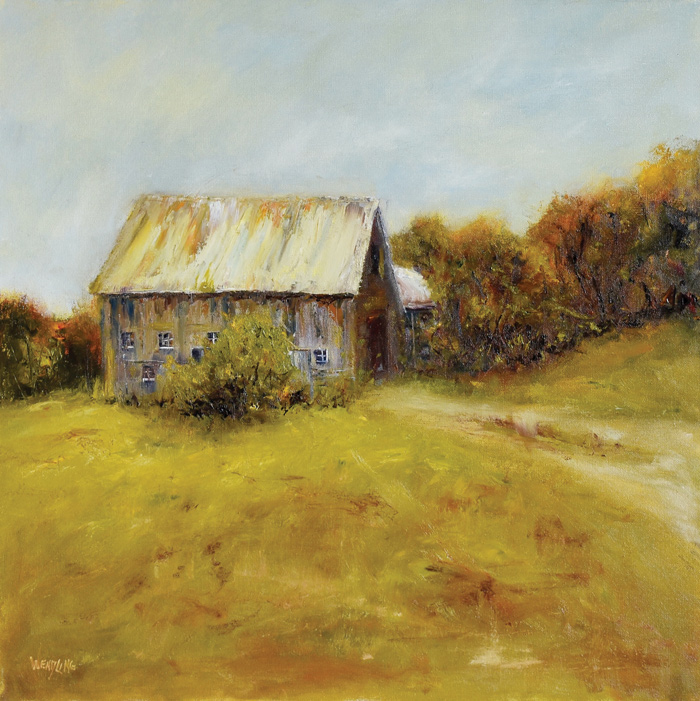 Quintessential Fine Art Show
November 20, 2018-January 9, 2019
Curated by Michael Alon
"Quintessential" features paintings by area artist Marilyn Wendling. Michael Alon says about the artist, "Growing up and living in New England, Wendling uses its palette of endless beauty for inspiration. She works in studio as well as en plein air to capture her essence of our area on canvas. Her subjects range from the seacoast to the backroads of Vermont. Like other master painters, she uses a limited palette of red, yellow, blue, and white oil paints. Marilyn's exuberance is translated into her works by painting in her preferred style, alla prima. Alla prima refers to painting wet on wet. Once she has begun a painting, she continues until it's completed. Her paintings can be found in fine art galleries and private collections throughout the United States."
(Text adapted from the venue's press materials)
Image by Marilyn Wendling
---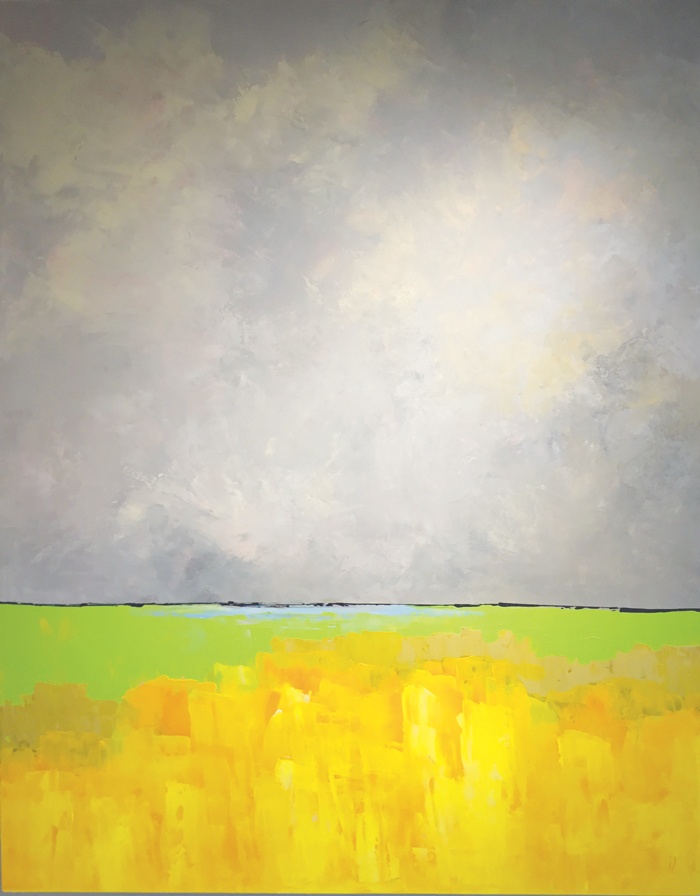 "Line of Horizon": Terry John Woods
July 1-October 31, 2017
"Line of Horizon" features over 25 paintings by Terry John Woods. Woods is the author of New Farmhouse Style, Summer House, and Farmhouse Modern. As a renowned author and designer, many homeowners and designers have admired his flair for composing amazing spaces.
As an artist, his talents were first developed in the 1980s with his design and creation of vintage-style teddy bears, which are now collected internationally. Woods' most recent artistic endeavors have transitioned from folk art to fine art. Drawing on his diverse range of design skills, he has been able to migrate his sense of style from 3D to 2D. His newest collection of works, created exclusively for DaVallia, range in size from 3″x4″ to 48″x60″.
Woods lives in Vermont, Georgia, and Maine.
(Text adapted from the venue's press materials)
Image by Terry John Woods