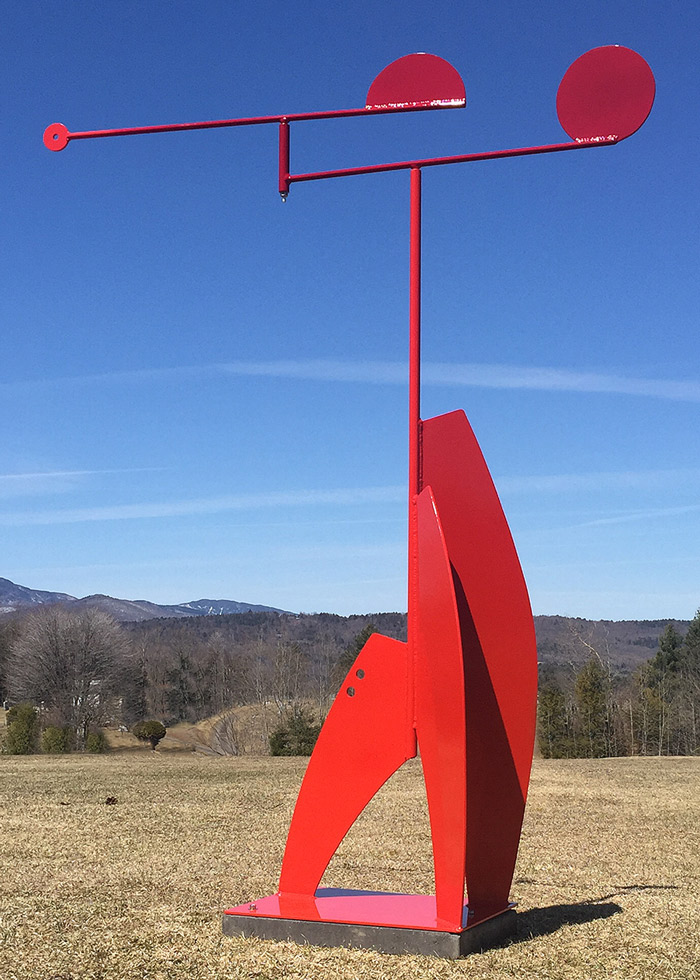 ART ON VIEW
Exploring Air
at Edgewater Gallery in Stowe
July 2-August 30, 2018
"Exploring Air", presented in partnership with Spruce Peak Performing Arts Center, is a celebration to honor the environment and global community.
"Exploring Air" features selections ranging from big sky landscapes to industrial scenes including monoprints, photography, woodblock prints, and contemporary sculpture from kinetic to cast glass to wearable art. "The movement and visual abundance of air is the magic in Vermont…the moisture, floating, rolling and dancing over the weathered soft slopes of the Green Mountains are what gives air a structure or vehicle to travel," said Bristol artist Rory Jackson. Curated by Kelly Holt, the exhibition features work by Jon Black, Matt Brown, Galen Cheney, Tom Cullins, TJ Cunningham, Micah Dudash, Rory Jackson, Erika Senft Miller, Rachel Moore, Marshall Noice, Mark Reamy, Sean Thomas, Homer Wells and Judith Wrend.
Reception Event:
Friday, July 27, 4PM during the Stowe Arts Festival and Gallery Walkabout.
The reception includes a musical performance and a meet-and-greet with Jia Kim, Artistic Director/cellist for Spruce Peak Chamber Music Society. Jia Kim is the recipient of the prestigious 2017 career grant from the Leonore Annenberg Fellowship Fund for the Performing and Visual Arts, and leads a dynamic musical life as a performer, educator, and a passionate advocate for the Arts.
(text adapted from the venue's press materials)
---
INFORMATION
Edgewater Gallery in Stowe
151 Main Street
Stowe 05672
(802) 760-6785
Hours:
Wednesday-Thursday, 10AM-5PM
Friday-Saturday, 10AM-6PM
Sunday, 10AM-4PM
Image:
Acting Out
by Judith Wrend
82″x64″x64″
aluminum with auto paint
Courtesy Edgewater Gallery