ART ON VIEW
Located in historic Union Station at the foot of Main Street in downtown Brattleboro, the Brattleboro Museum & Art Center has cultivated a stellar reputation over the years for engaging and thoughtful exhibitions and quality programming. Five exhibitions open on Friday, October 5, 2018 with an opening reception starting at 5:30PM with the exhibiting artists as part of Brattleboro's Gallery Walk.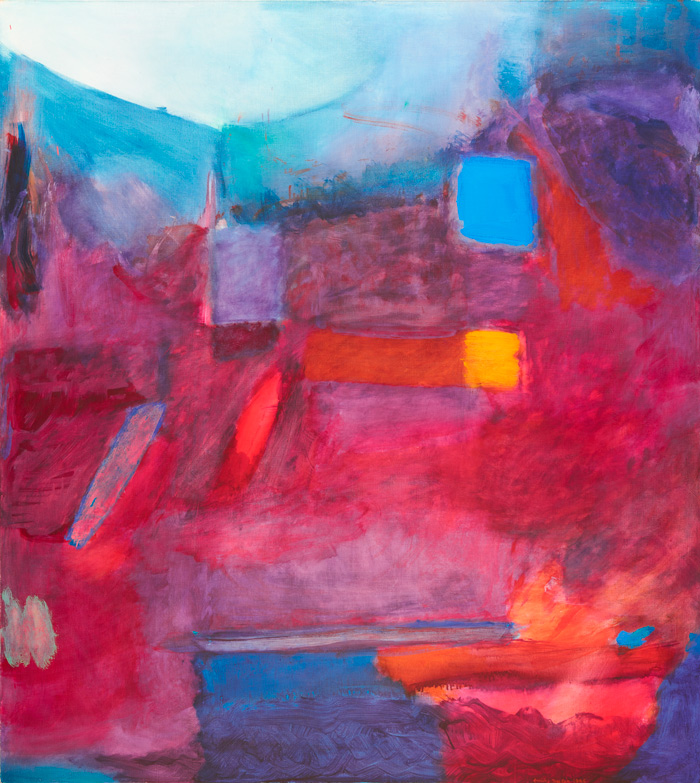 To Another Place: Emily Mason
October 5, 2018-February 10, 2019
"To Another Place" is the first museum survey of the work of acclaimed 86-year-old abstract artist, Emily Mason, who divides her time between New York City and Brattleboro. The exhibit consists of fifty paintings and drawings created over a period of sixty years, from 1958 through 2018. (image: March Is Heard by Emily Mason (60″x54″; oil on canvas; 1998))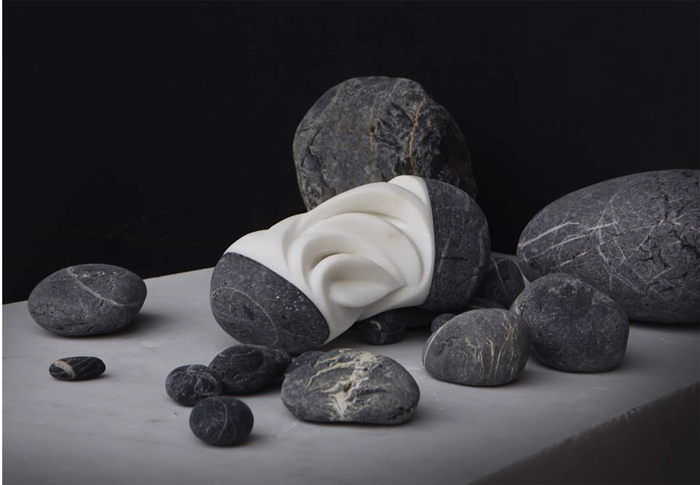 Heaven, Earth, Home: Elizabeth Turk
October 5, 2018-February 10, 2019
"Heaven, Earth, Home" is a collection of sculptures and drawings by California-based artist Elizabeth Turk. Turk's sculptures feature sinewy ribbons of hand-carved marble nested within natural materials: Baja beach stones, Idaho quartzite, or the gnarled roots of a Redwood. Her ink-and-graphite drawings echo her sculptural forms. Together, the sculptures and drawings explore the boundary between art and the natural world. (image: Marble & Baja Beach Stone 5 by Elizabeth Turk (3.5″x4″x9″; marble and Baja beach stones; 2015). Courtesy of the artist and Hirschl & Adler Modern, New York)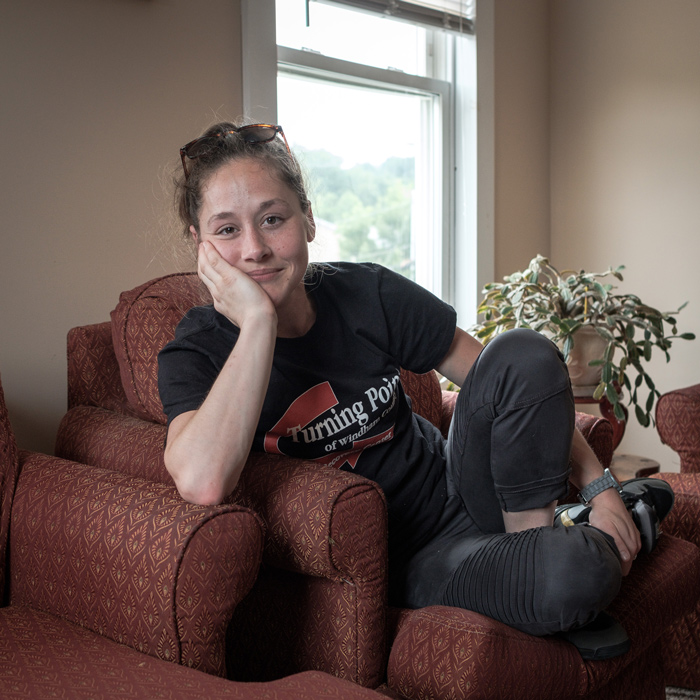 "If she has a pulse, she has a chance": Michael Poster
October 5, 2018-January 7, 2019
Michael Poster's "If she has a pulse, she has a chance" consists of thirty-two photographic portraits of people in recovery from addiction, accompanied by written excerpts from interviews Poster conducted while volunteering at Turning Point of Windham County. As a documentary photographer, Poster creates portraits of communities, often spending years getting to know his subjects and developing the trust required to take their pictures and record their stories. Poster's connection to his newest body of work is deeply personal, as Poster himself is a recovering addict. The title of Poster's exhibit comes from something he once heard from a friend who helps opioid users get medically assisted treatment: "I refuse to give up on her. You just never know when someone will be ready to change. The way I see it, if she has a pulse, she has a chance." Sponsored by the Brattleboro Retreat. (image by Michael Poster)
Don't Call Me Princess: Orly Cogan
October 5, 2018-March 2, 2019
Orly Cogan's painted and embroidered linen pieces in "Don't Call Me Princess" explore feminism, domesticity, and the constantly changing role of women in society. A prominent member of the fiber arts movement, Cogan lives and works in New York's Hudson Valley and exhibits widely in the U.S. and in Europe. (image: POW (detail) by Orly Cogan (hand-stitched embroidery, applique, and paint on vintage bed linen; 2018)
Every Day: Robert Perkins
October 5, 2018-January 7, 2019
Robert Perkins' "Every Day" draws on a range of sources and inspiration to shed light on the theme of transcendence. Perkins graduated from Milton Academy and Harvard University, but he says his true education began as a 19-year-old, when he was patient at Bowditch Hall, the men's locked ward at McLean Hospital in Belmont, Massachusetts. The trauma of that experience has informed his life and artwork ever since.
---
INFORMATION
Brattleboro Museum and Art Center
10 Vernon Street
Brattleboro 05301
(802) 257-0124
Hours:
Daily (except Tuesday), 11AM-5PM
Open until 8:30PM for the First Friday Gallery Walk