On Friday, April 5th, art venues in Burlington and Brattleboro stay open late to welcome art lovers as part of monthly art celebrations.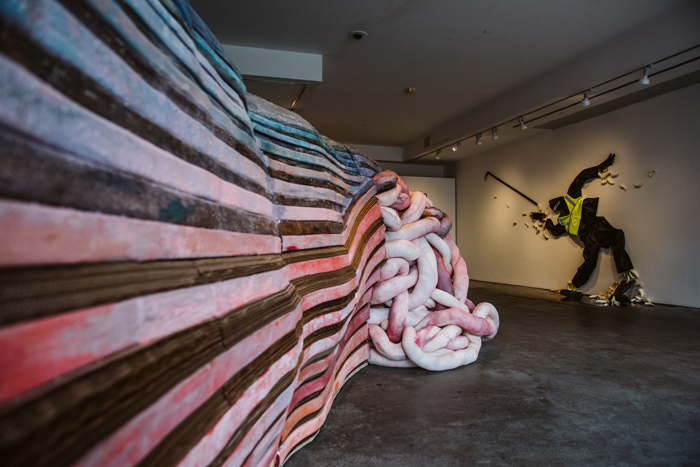 BURLINGTON
First Friday Art
5-8PM
First Friday Art is a monthly, community-wide event where dozens of art venues across Burlington host openings, exhibitions, and happenings. The event is free and open to anyone. Most venues are open from 5-8PM, but some are open earlier or later. Art Map Burlington is the official guide to First Friday Art, pick up your copy around town.
At the BCA Center, Burlington City Arts presents: Rebecca Wiseman's Skin Ego, featuring a sculptural re-creation of a beached whale; Barbara Zucker's Adorned: Hairstyles of an Ancient Dynasty, featuring paintings and an installation of acrylic abstractions inspired by the stylized hairstyles of Tang dynasty tomb figures ; "Imperfect Societies", which probes themes of history, trauma, and nationhood set within the tropes of science fiction; and "Robopoems", an interdisciplinary project created by Alm@ Pérez (Tina Escaja) that combines poetry, photography, sound, and technology that explores the intersection of robotics and humanity. At The S.P.A.C.E. Gallery in the South End Arts District, "Form/Function" features contemporary, handcrafted furniture from members of The Collective at the Vermont Woodworking School. The exhibit showcases modern takes on traditional wooden furniture forms, blurring the line between art and function. Works by emerging local design/build companies Eleven Wood Design, Jamie Herman Studio Furniture, Towards Nightfall, and Valor Woodworks. (image: Skin Ego (installation view) by Rebecca Wiseman. Courtesy of Burlington City Arts)
---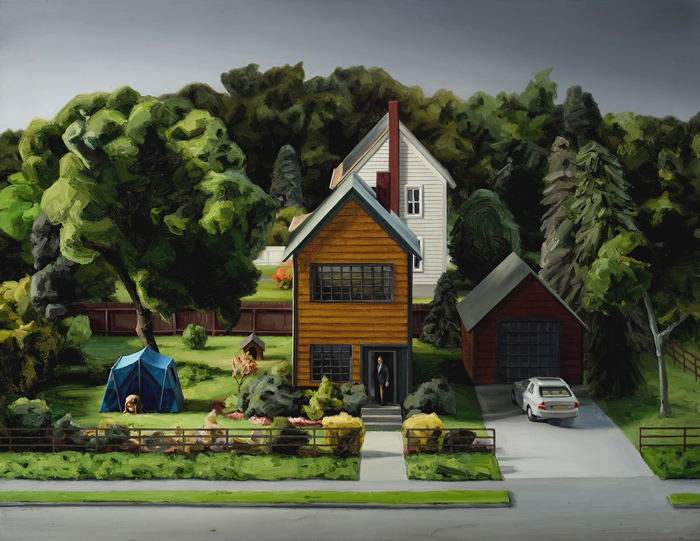 BRATTLEBORO
Gallery Walk
5:30-8:30PM
Brattleboro's monthly first-Friday celebration of the arts offers 30 to 40 exhibit openings at galleries, eateries, and other venues in the downtown and a few satellite locations nearby. Many offer meet-the-artist receptions, some with refreshments, and a few present live music. Visit the Walk website for a map and complete listings with examples of the art on display as well as feature articles for the month; a printed version of the Walk guide is available at all venues, a number of other downtown locations, the I-91 Welcome Center, and many local lodging options. Official Walk hours are 5:30 to 8:30, but many venues are open earlier, and a few remain open later. Most exhibits run all month long; see listings for more details and venue contact information.
The Brattleboro Museum and Art Center welcomes visitors with six exhibitions, including Amy Bennett's "Nuclear Family". Bennett says about her work: "Nuclear Family" explores marriage, child rearing, and female identity. The series considers the deep commitments of marriage and raising children, along with the joys and entrapments of family life. (image: Doghouse by Amy Bennett (oil on panel; 2018). Courtesy of Miles McEnery Gallery, New York.)
---
Get your copy of Vermont Art Guide to get information on all the monthly art events in Vermont plus more than 150 places to see art this spring. DETAILS