On Friday, December 1, Brattleboro, Montpelier, and Burlington's art venues stay open late to welcome art lovers as part of monthly art celebrations.
---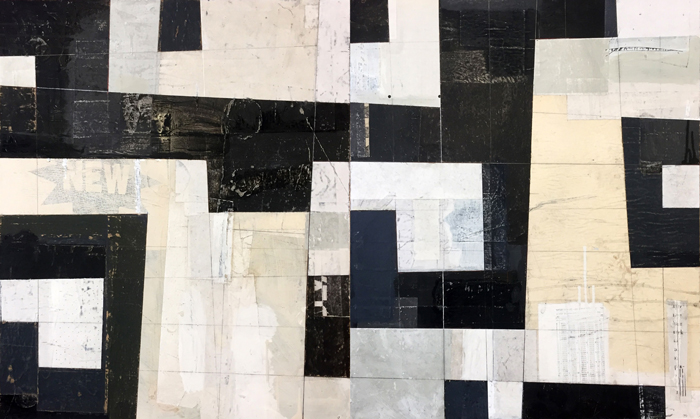 MONTPELIER
Art Walk
4-8PM
Downtown Montpelier showcases work by Central Vermont artists at over 20 venues. Pick up a guide book at any of the participating venues. Montpelier Alive produces the Montpelier Art Walk.
Meet Matthew Monk for the opening of his show, "Painting as Language", in the College Hall Gallery at the Vermont College of Fine Arts. Monk says about his work, ""My work is the result of cumulative layers of additive and subtractive processes including painting, gluing, scraping, sanding, tearing, erasing, correcting and patching. A rich and complex history of each piece is rendered evident through its accretion of these unexpected materials and varied processes
Check out the opening of "Show 22" at The Front, which features the latest works by gallery's Vermont-based contemporary artists, as well as guest artist, painter Dana Wigdor. Also on view, Nick Neddo's "Primeval Pigments: Original Artwork from Wildcrafted Media" at the Governor's Gallery. Landscape artist Craig Mooney is in a "Green Mountain State of Mind" at the Vermont Supreme Court Gallery.
Learn more about the Art Walk and the 26 venues open for visitors at Montpelier Alive's Art Walk WEBSITE.
---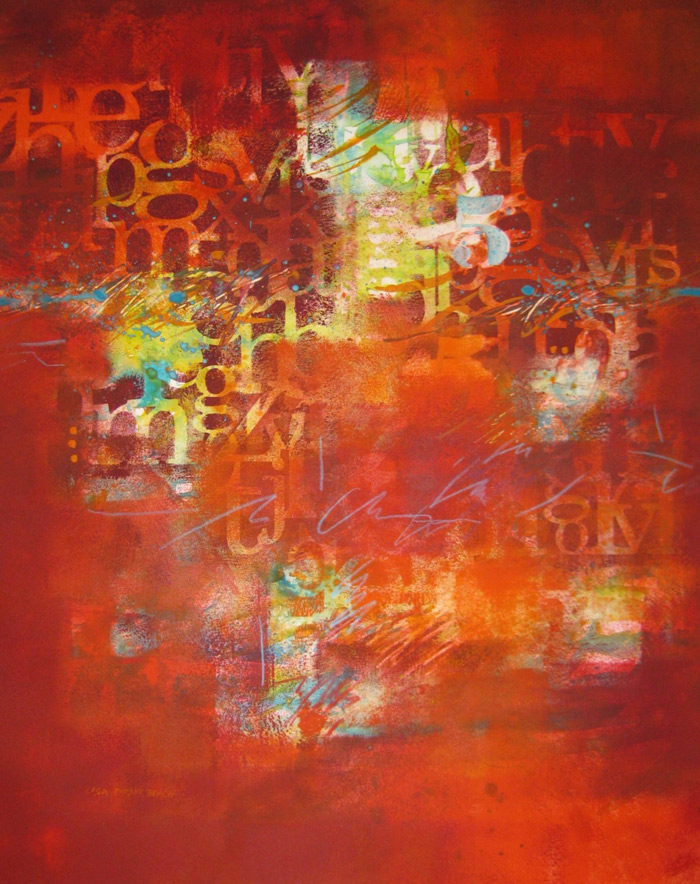 BURLINGTON
First Friday Art
5-8PM
First Friday Art is a monthly, community-wide event where dozens of art venues across Burlington host openings, exhibitions, and happenings. The event is free and open to anyone. Most venues are open from 5-8PM, but some are open earlier or later. Art Map Burlington is the official guide to First Friday Art, pick up your copy around town.
Lisa Forster Beach, NSW opens "Abstract Interpretations in Watercolor" at Artspace 106 at The Men's Room. Bread & Puppet founder Peter Schumann and artist Lila Winstead are on hand to open "Post-Apocalypse for 3/4 Empire", a series of prints featuring Schumann's Dürer-inspired woodcuts, at Black Horse Gallery. Several holiday gift shows are opening, including Frog Hollow, S.P.A.C.E. Gallery's "Small Works" show, a studio sale of works under $50 at BOX Art Studio, and the opening night of SEABA's 10th annual South End Art sHOP, which kicks off at the SEABA Gallery.
Find out what else is going on during Burlington's First Friday Art at Art Map Burlington's WEBSITE.
---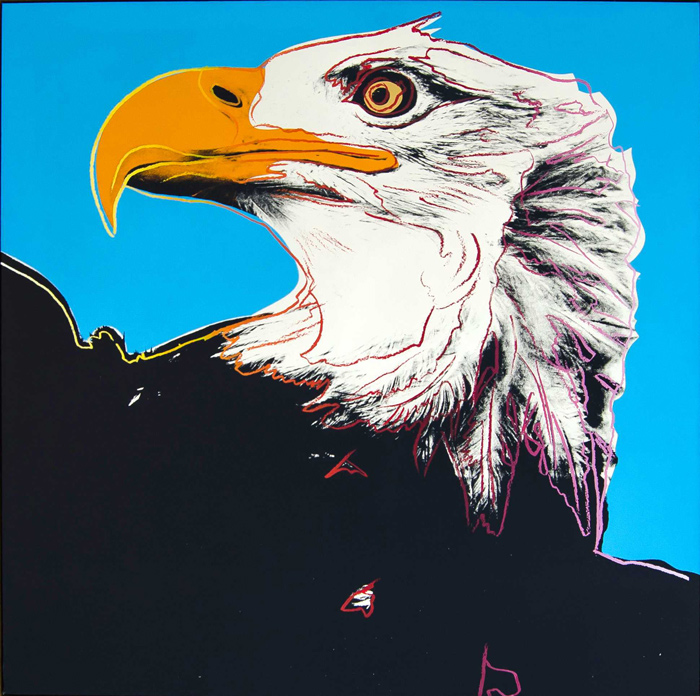 BRATTLEBORO
Gallery Walk
5:30-8:30PM
Brattleboro's monthly First Friday celebration of the arts offers 30 to 40 exhibit openings at galleries, eateries, and other venues in the downtown and a few satellite locations nearby. Many offer meet-the-artist receptions, some with refreshments, and a few present live music. Visit the Walk website for a map and complete listings with examples of the art on display as well as feature articles for the month; a printed version of the Walk guide is available at all venues, a number of other downtown locations, the I-91 Welcome Center, and many local lodging options. Official Walk hours are 5:30 to 8:30, but many venues are open earlier, and a few remain open later. Most exhibits run all month long; see listings for more details and venue contact information.
The Brattleboro Museum & Art Center welcomes you with Jane O'Beirne's The Scarf, a new work funded in part by a grant from the Vermont Community Foundation's Vermont Arts Endowment Fund, comprised of photographs, video, and a giant scarf fashioned out of bright orange industrial extension cords. Roger Sandes' "Constellations" are kaleidoscopic abstractions that he has made from images in his existing works. "Touchstones, Totems, & Talismans: Animals in Contemporary Art" features prints by Andy Warhol (image) alongside paintings, prints, drawings, and sculpture by Walton Ford, Bharti Kher, Colleen Kiely, Stephen Petegorsky, Shelley Reed, Jane Rosen, Michal Rovner, and Rick Shaefer. Anila Quayyum Agha's sculpture and light installation, Shimmering Mirage, "cover(s) and beautify(s) all within it, and suggesting the underlying orderliness of the cosmos revealed through the purity and symmetry of geometric design." "In-Sight Exposed" marks the 25th anniversary of Brattleboro's In-Sight Photography Project. At Vermont Artisan Designs, see the ongoing displays of work by regional artists Charlie Hunter, Will Moses, Carol Gobin, Paul G. Stone and Dane Tilghman.
Gallery Walk WEBSITE
---
Get your copy of Vermont Art Guide to get information on all the monthly art events in Vermont plus 138 other places to see art this winter. DETAILS