On Friday, September 7th, art venues in towns across the state stay open late to welcome art lovers as part of monthly art celebrations.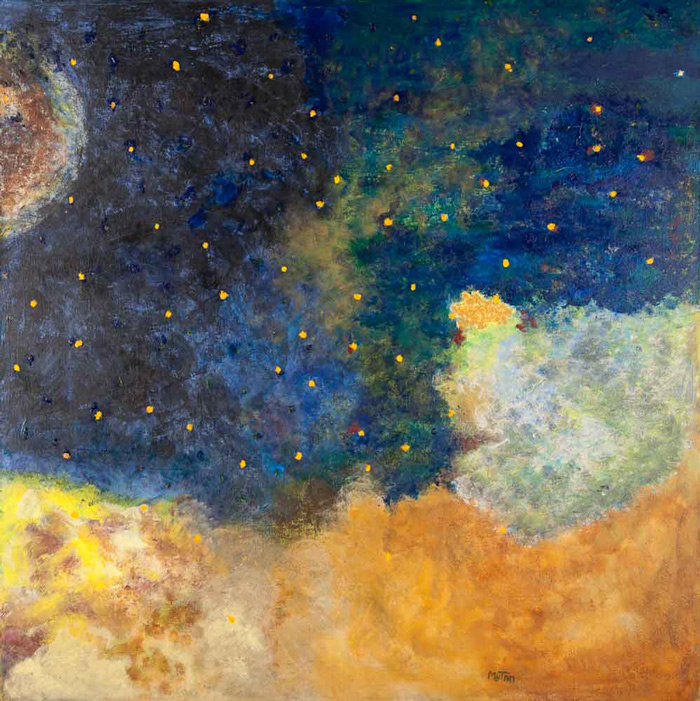 BURLINGTON
First Friday Art
5-8PM
First Friday Art is a monthly, community-wide event where dozens of art venues across Burlington host openings, exhibitions, and happenings. The event is free and open to anyone. Most venues are open from 5-8PM, but some are open earlier or later. Art Map Burlington is the official guide to First Friday Art, pick up your copy around town.
First Friday Art in September coincides with the first night of the 26th Annual South End Art Hop. Opening during First Friday is a collaborative group show of Art Hop Artists at the Art's Alive Gallery at One Main on Burlington's Waterfront. The show show features work in acrylic, oil, photography and mixed media by Bob Arns (Mutin) (image), Ceili Seipke, Holly Hauser, Lindsay Bluto, Lorraine Manley, and MEM.
---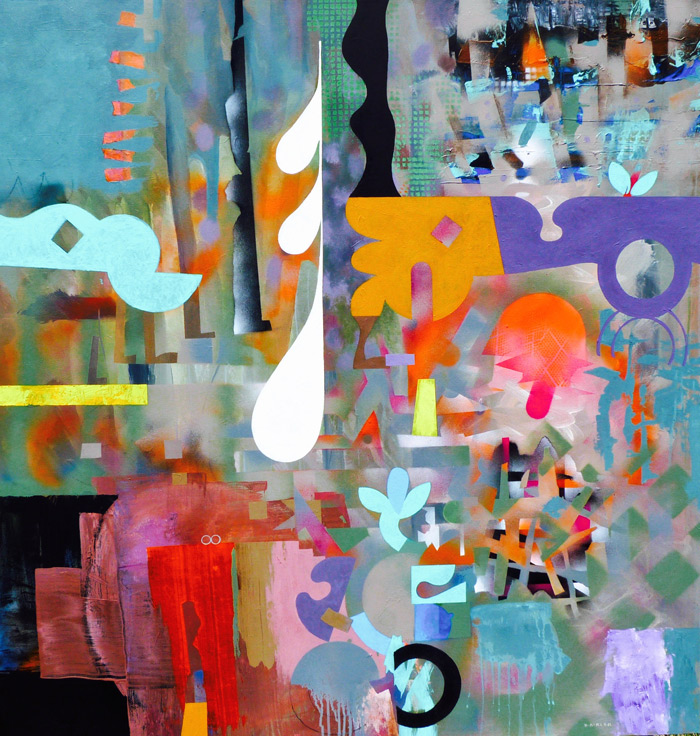 MONTPELIER
Art Walk
4-8PM
Downtown Montpelier showcases work by Central Vermont artists at over 20 venues. Pick up a guide book at any of the participating venues. Montpelier Alive produces the Montpelier Art Walk.
The Vermont Supreme Court Gallery presents Harry A. Rich's "The Vermont Years, So Far…". This collection of large-scale acrylic-on-canvas paintings in this exhibition spans the time Rich has lived in Vermont, twenty years (from 1998 to 2018), celebrating the influence of Vermont on the work of this veteran painter. (image: Busy Day in Sandgate by Harry A. Rich (50″x48″; acrylic on canvas; 2018)
The T.W. Wood Gallery presents an artist talk with Warren Kimble at 6PM in conjunction with "Warren Kimble: An Artist's Journey", which spans a 50-year career as a fine artist, educator and antiques collector. Also opening during Art Walk is a show by member of the Northern Vermont Artist Association in the Contemporary Hallway.
Learn more about the Art Walk and the 28 venues open for visitors at Montpelier Alive's Art Walk WEBSITE.
---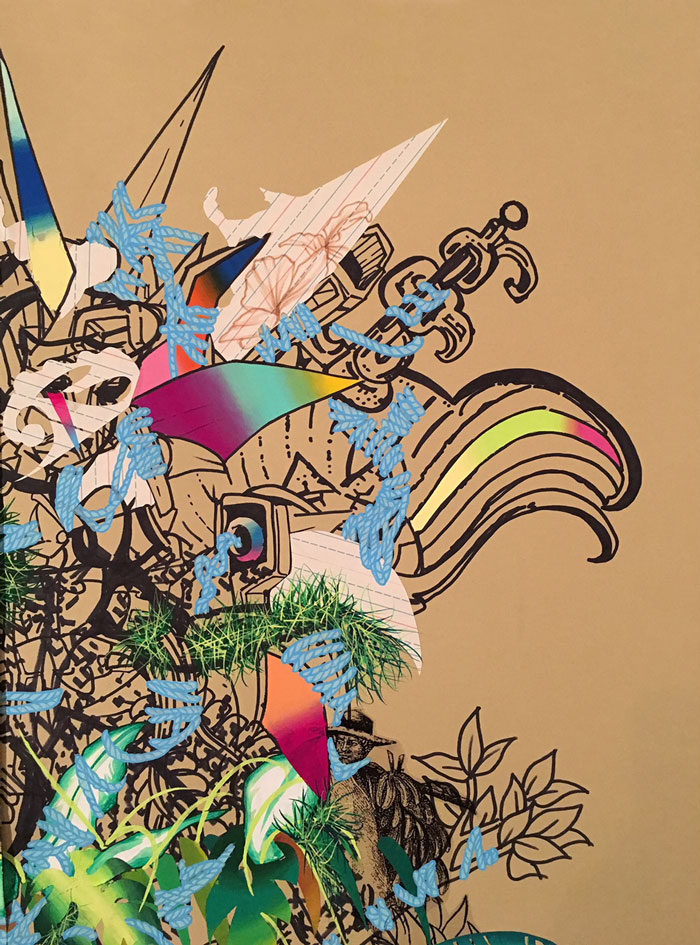 BRATTLEBORO
Gallery Walk
5:30-8:30PM
Brattleboro's monthly first-Friday celebration of the arts offers 30 to 40 exhibit openings at galleries, eateries, and other venues in the downtown and a few satellite locations nearby. Many offer meet-the-artist receptions, some with refreshments, and a few present live music. Visit the Walk website for a map and complete listings with examples of the art on display as well as feature articles for the month; a printed version of the Walk guide is available at all venues, a number of other downtown locations, the I-91 Welcome Center, and many local lodging options. Official Walk hours are 5:30 to 8:30, but many venues are open earlier, and a few remain open later. Most exhibits run all month long; see listings for more details and venue contact information.
At the Brattleboro Museum & Art Center, David Rios Ferrara debuts a new body of large scale mixed-media works and prints, "And I Hear Your Words That I Made Up", curated by Sarah Freeman. Using source materials such as historical and botanical illustrations, comic books, and cartoon characters he conjures up a psychic landscape filled with conflicting emotions–grief and anger, but also longing and nostalgia. In an attempt to both acknowledge the traumatic history of colonialism and imagine an alternate narrative, he creates a world of mystical beings and bodies that cross barriers of gender, race, and time. Figures are bound, stretched, or densely layered; bits of collaged paper, acetate, and shards of color explode on the page. Rios Ferreira's work asks us to meditate on the past and how it shapes identity, and also to consider possible futures in which the stories we hear, celebrate, and accept as truth are told by different voices.(image: detail of work from "And I Hear Your Words That I Made Up" by David Rios Ferrara)
---
BENNINGTON
First Fridays
5-8PM
From July to October, the Better Bennington Corporation produces an art and activity-filled First Friday event in Downtown Bennington, 5-8PM. The Art Walk features work by area artists in stores, restaurants, and galleries. There's also live music, retailer specials and special events, a gallery tour, and more! First Friday Programs are available at the Better Bennington Welcome Center at 215 South Street and at participating venues.
---
White River Junction
First Friday
5:30-8PM
First Fridays are a regular, ongoing series of events each month in White River Junction. Musical events happen all over town, most starting at 5:30. Many galleries and art venues are open as well, including Lampscapes, Zollikoffer Gallery at the Hotel Coolidge, Northern Stage, the Main Street Museum, Steven Thomas, Inc., and many more along South Main Street and Gates Street.
---
Get your copy of Vermont Art Guide to get information on all the monthly art events in Vermont plus more than 100 places to see art this fall. DETAILS