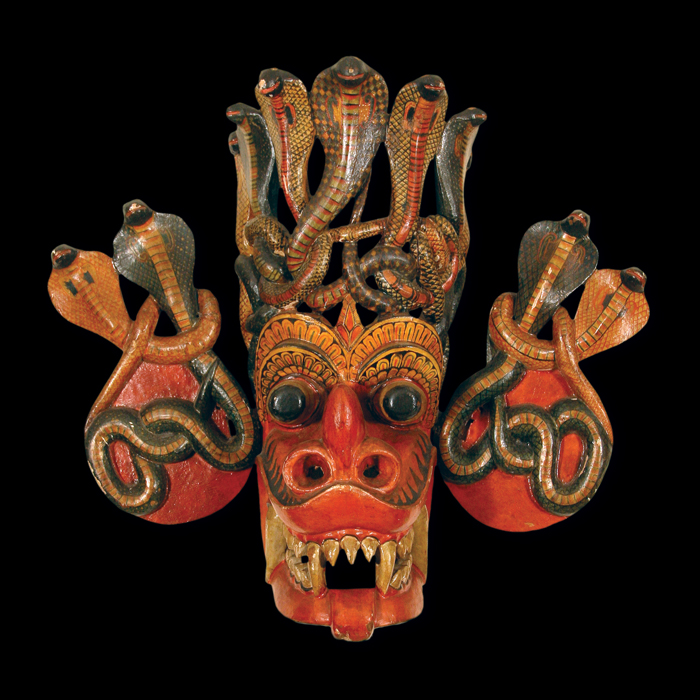 Fleming Museum of Art
Spring 2017
Opening Reception for all three shows: Wednesday, February 8, 5:30-7PM
New for 2017 in the Wilbur Room: Asian Art Gallery
The Fleming's new Gallery of Asian Art highlights exemplary works from our permanent collection, focusing on China, Korea, Japan, India, Sri Lanka, Thailand, Myanmar, Cambodia, and Indonesia. The objects on view span ancient to contemporary examples of courtly, religious, and fine arts as well as everyday objects, including bronzes, ceramics, furniture, clothing and textiles, arms and armor, masks, sculpture, paintings, ink drawings, woodblock prints, and historic photographs. The gallery places objects in the context of the social, political, and religious systems and practices that have shaped the diverse cultures of East, South, and Southeast Asia. (image above: Naga Raksha Mask)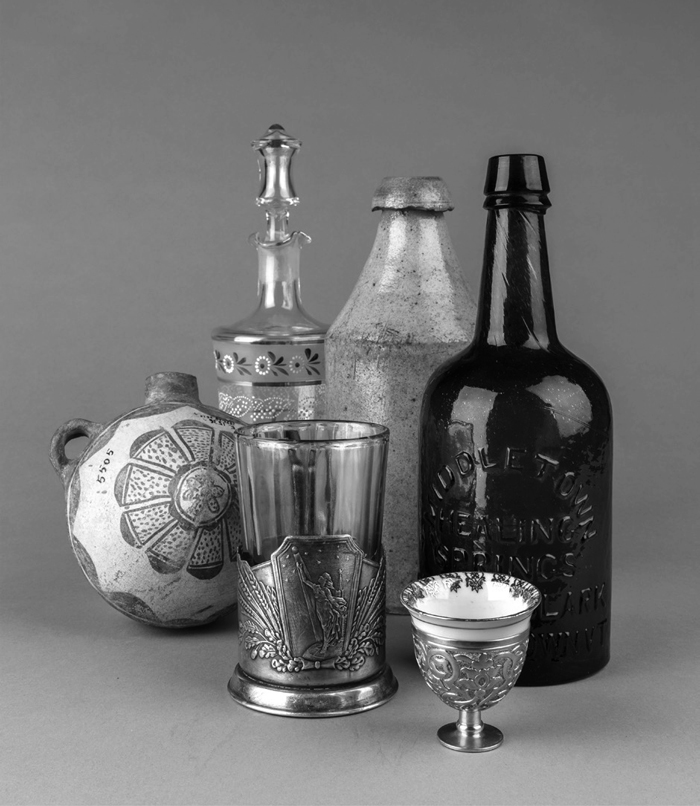 January 24-May 21, 2017 in the Wolcott Gallery: "Imbibe: Drinking In Culture"
From carafes and bowls to cups and bottles, "Imbibe" offers visitors a fresh perspective on drinking vessels from many different cultures. Used for drinking or for serving, these museum collection objects were designed to give the liquids inside them shape, color, and even feel and flavor as they keep drinks warm or chilled. A tightly woven beer basket communicates as much about the technologies of carrying, storing and serving liquids as a delicately blown wine glass or a cast metal pitcher. The contours of a pouring spout change the stream of liquid in ways that are both practical and beautiful.
Alongside these drinking vessels, "Imbibe" also showcases historical and cultural materials that illuminate the social experiences of drinking, from treatises on the properties of mineral water, to temperance tracts and objects that embody traditional practices of sharing coffee, tea or kava. Strictures, traditions, expectations and the sensual and social pleasures of imbibing are all on display in this exhibit about how people shape their drinks, from inception to consumption.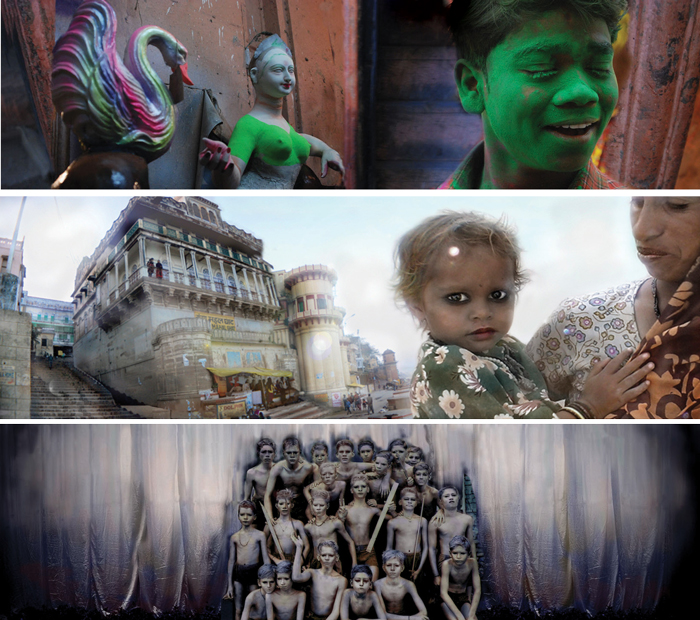 January 31-May 21, 2017 in the East Gallery: "Catherine Jansen: 1008"
American photographer Catherine Jansen has traveled to India over 25 times, always with camera in hand. With a profound knowledge of the country, she travels alone and is able to visit places and witness rituals usually inaccessible to foreigners as well as to many Indians, particularly women.
The idea for the exhibition is drawn from an artist's book Jansen made entitled 1008, the number of images she included in the book and a sacred number in Hinduism, corresponding to the 1008 names for Lord Shiva. By combining carefully arranged clusters of seven images (also a spiritual number) on each page, and presenting them without the influence of captions, Jansen invites the viewer to move meditatively through the book and respond to the images aesthetically and emotionally, without the need to know exactly what, where, or who is depicted.
(text adapted from the venue's press materials)
---
INFORMATION
Fleming Museum of Art
University of Vermont Campus
61 Colchester Avenue
Burlington, Vermont 05405
(802) 656-0750
Hours:
Tuesday, 10AM-4PM; Wednesday, 10AM-7PM; Thursday-Friday, 10AM-4PM
Saturday-Sunday, Noon-4PM
Closed for Spring Recess