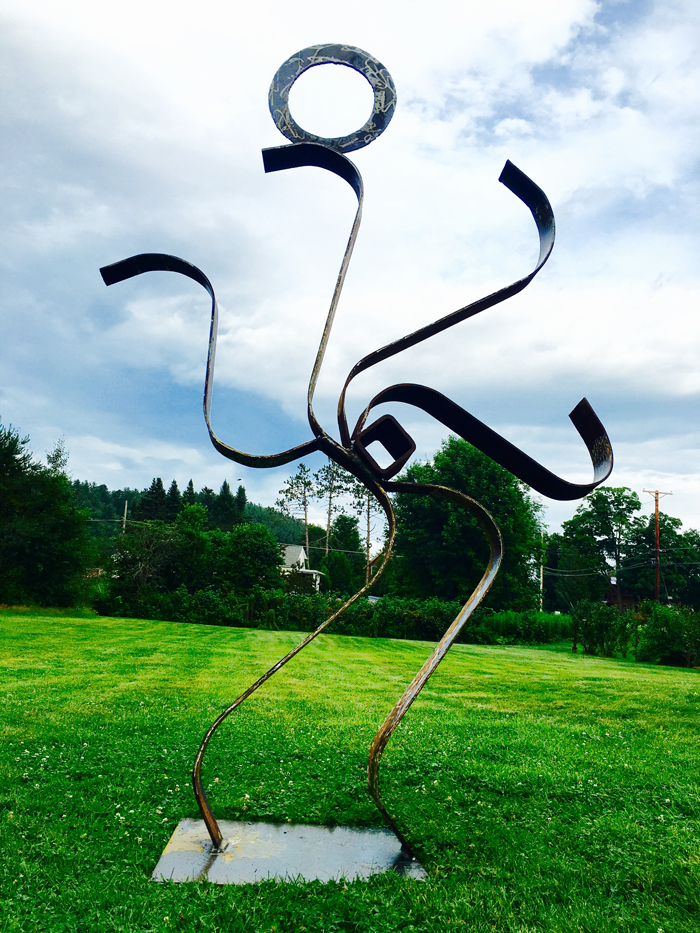 FROM VERMONT ART GUIDE #4
A working artist's studio & sculpture park in Underhill
Gerald K Stoner's working artist studio and sculpture park displays over 50 welded steel sculptures on scenic River Road in Underhill.
Stoner writes, "As a descendant of many generations of steelworkers, the process of working with the medium feels natural. The sculptures are constructed from steel yard remnants that are firstly composed with sketches, evolving intuitively in the studio. All sculptures are to be exhibited on their own, but I have found that displaying them as a group creates an atmosphere of personalities."
Gerald K Stoner Sculpture is one of six must see sculpture parks this summer featured in Vermont Art Guide #4.
Each issue of Vermont Art Guide has over a hundred places to see art around the state. The full-color, printed magazine has artist and venue profiles as well as articles and news about Vermont Art. Our goal is to document and share the state's incredible art scene.
ORDER YOUR COPY OF VERMONT ART GUIDE TODAY!
---
INFORMATION
Gerald K Stoner Underhill Ironworks
185 River Road
Underhill 05489
(802) 324-3897
Hours:
Daily, 10AM-5PM
Spring Open Studio Weekend, Saturday-Sunday, 10AM-5PM
Image:
Sculpture by Gerald K Stoner