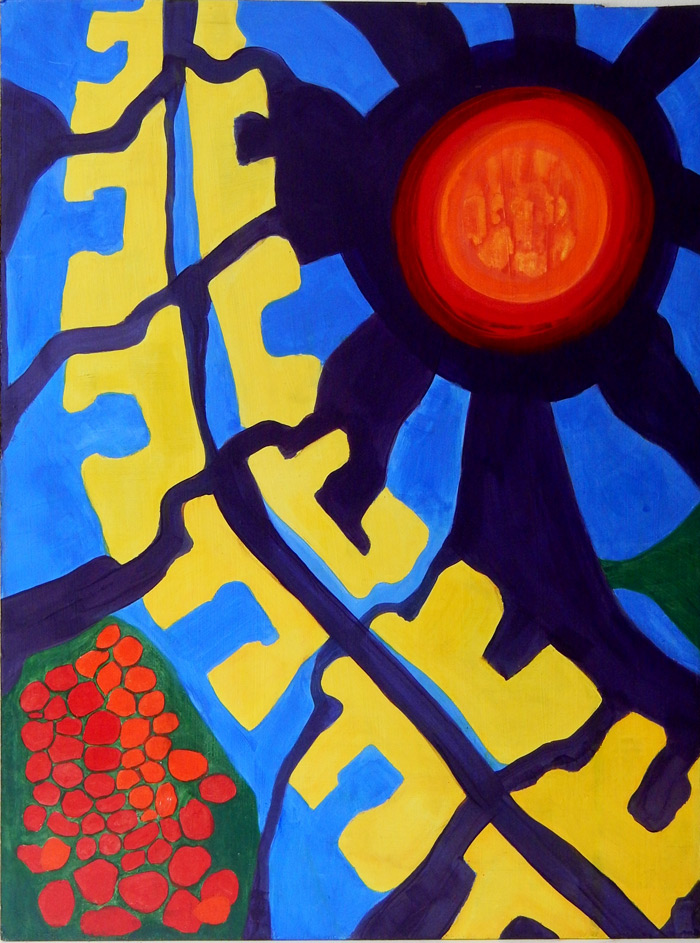 Kelly Doyle: Improbable Surfaces
March 4-April 22, 2017
"Improbable Surfaces" is a show about transforming existing materials, often discarded from work sites, into works of art. A pair of jeans becomes a burning house. Sixty-year-old panel board becomes a surface for Spine. This is recycling with creativity and Doyle excels in taking apart old and used things and making them into something new.
(text adapted from the venue's press materials)
---
INFORMATION
Northeast Kingdom Artisans Guild
Back Room Gallery
Suite 2
430 Railroad Street
Saint Johnsbury 05819
(802) 748-0158
Hours:
Monday-Saturday, 10:30AM-5:30PM
Image
Spine
by Kelly Doyle
mixed media on wood panel
2016
Courtesy of the artist and Northeast Kingdom Artisans Guild