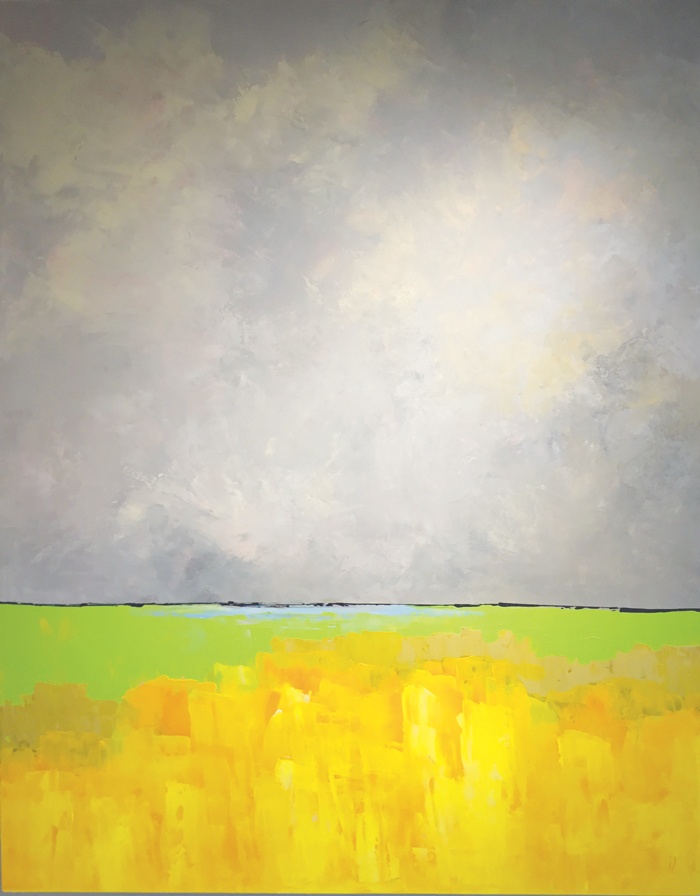 "Line of Horizon": Terry John Woods
July 1-October 31, 2017
"Line of Horizon" features over 25 paintings by Terry John Woods. Woods is the author of New Farmhouse Style, Summer House, and Farmhouse Modern. As a renowned author and designer, many homeowners and designers have admired his flair for composing amazing spaces.
As an artist, his talents were first developed in the 1980s with his design and creation of vintage-style teddy bears, which are now collected internationally. Woods' most recent artistic endeavors have transitioned from folk art to fine art. Drawing on his diverse range of design skills, he has been able to migrate his sense of style from 3D to 2D. His newest collection of works, created exclusively for DaVallia, range in size from 3″x4″ to 48″x60″.
Woods lives in Vermont, Georgia, and Maine.
(Text adapted from the venue's press materials)
---
INFORMATION
DaVallia | 39 North Gallery
39 North Street
Chester 05143
(802) 875-8900
Hours:
Friday-Sunday, 11AM-5PM
and by appointment
If the open flags are flying, they are open.
Image by Terry John Woods