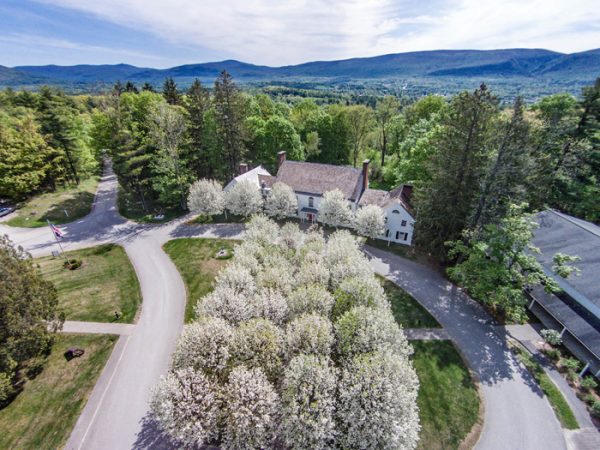 FROM VERMONT ART GUIDE #10
New Director & Energized Board Is Making Big Changes
Under the leadership of the board and new Executive Director, Anne Corso, the Southern Vermont Arts Center (SVAC) in Manchester is planning new programs, facility renovations and an update to the on-site cafe. SVAC has hired Middlebury's Bread Loaf Corporation to develop a master plan for renovations and improvements.
Up first is Yester House, which will include: a new art resource library for research, small group meetings and discussions; and "Artventure", a new interactive children's gallery. Both projects will be completed this Spring. Also this year, SVAC and Church Street Hospitality reimagined and expanded the old Cafe Sora to create curATE, offering small plates, salads, artisanal sandwiches, homemade baked goods, gourmet coffee beverages, and a full bar. Church Street Hospitality will also serve as the exclusive caterer for SVAC events and rentals.
Phase two of the plan addresses the rest of the 100-acre campus including needed repairs to the Elizabeth de C. Wilson building, the Louise Arkell Pavilion, the Hay Madeira Education Studios, and the renovation and repurposing of the historic Carriage House, which is not currently used for public programming.
Among the new programs are Young at Art, an art making program for parents with preschool and elementary aged children, and an Open House for Educators, designed to engage local school partners with SVAC's exhibitions and resources.
This story originally appeared in the print edition of Vermont Art Guide #10. To read more Vermont art news, subscribe to the magazine or order a copy.
Visit www.svac.org to find out more about these initiatives, as well as the 2019 exhibition and performance schedule.