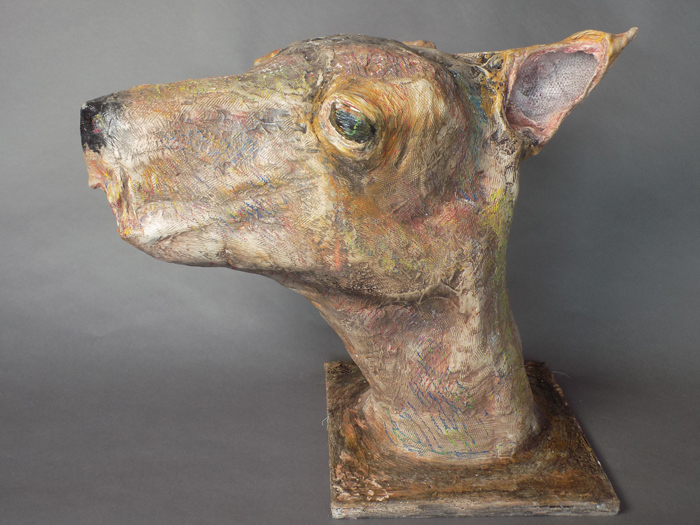 ART ON VIEW
Portraits of a Different Kind by
Sande French-Stockwell
at Axel's Gallery & Frame Shop in Waterbury
April 10-May 19, 2018
Artist reception: Friday, April 13, 6-8PM
Sande French-Stockwell has been drawing, painting and sculpting portraits since 2004. But as of 2017, she has fallen in love with the creative freedom found in plaster. This freedom can also be seen in her portraiture drawings as well. For this exhibition, French-Stockwell presents her latest pieces: both works on paper and in the round.
The artist says about her work:
​There is a new verve, excitement and dynamism to my purpose as an artist! The road has been long and fruitful, there have been times of gestation and times of action. Presently working with plaster, I feel on the cusp of a breakthrough, a new era to my work.
It is amazing how life is more challenging, exciting, and vital than ever before.
Magic from the ancients to the present is embodied in my sculptures and drawings. In this exhibition, I invite you to be part of this manifestation, to react, to think, and pose more searching questions about your life and your relationship to our deep and ancient past. There is a search through these ancient connections to find our new possible beings and Be-comings.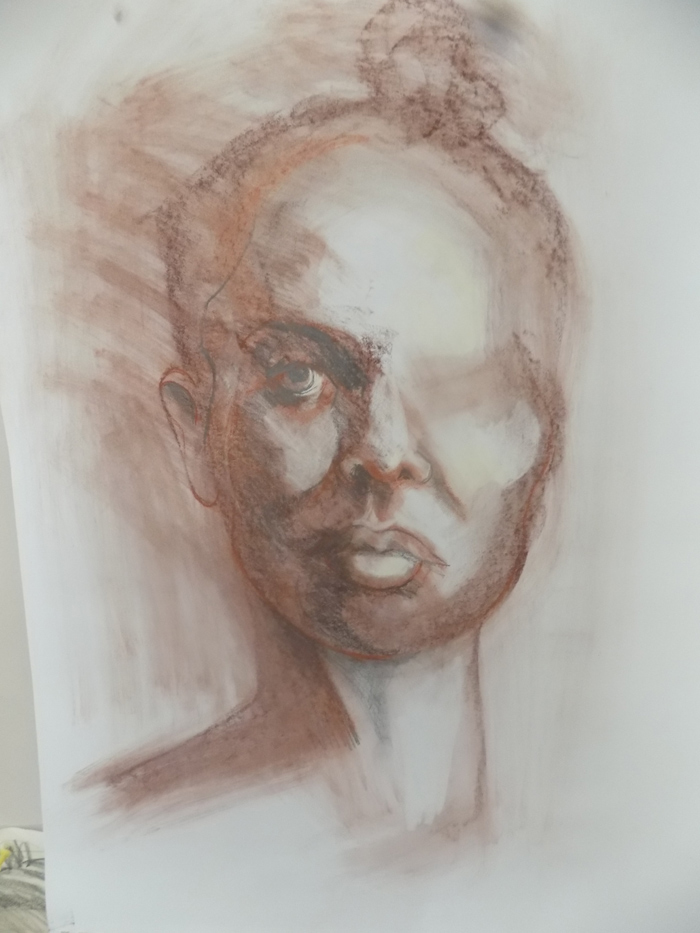 There is a need to bring forward collective dreams, of our shared magic and show the joy of our existence on earth. Working with the immediacy of plaster it is possible to catch those traces of other worldliness and play, something that brings value to magic and dreaming.
Working with plaster allows a quick and instant breath of life into these beings I sculpt. I use my hands to shape and form the traces of a hypnotic yesteryear, a raw present and magical future.
Please join me on this creative journey to celebrate our dreams!
(adapted from the venue's press materials)
---
INFORMATION
Axel's Gallery & Frame Shop
5 Stowe Street
Waterbury 05676
(802) 244-7801
Hours:
Tuesday-Friday, 10AM-6PM
Saturday, 10AM-4PM
Images by Sande French-Stockwell (top to bottom):
untitled sculpture
untitled portrait
Courtesy of the artist and Axel's Gallery & Frame Shop, Waterbury