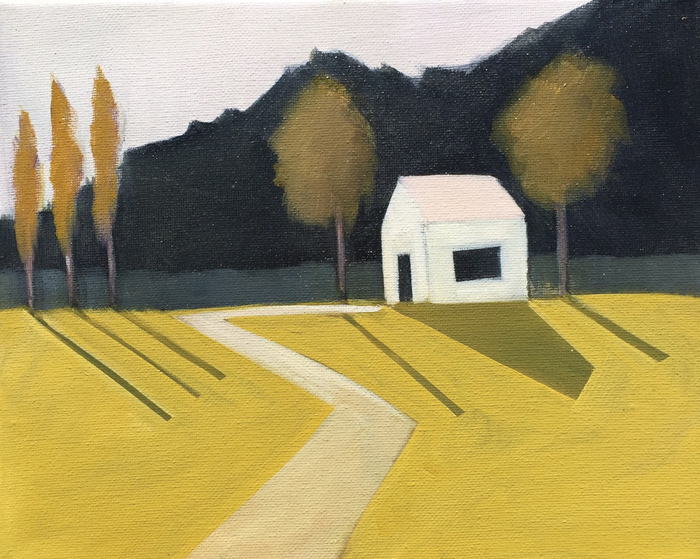 ART ON VIEW
Small Works, Holiday Group Show
at Edgewater Gallery at the Falls in Middlebury
November 2017
Several Edgewater Gallery artists have completed collections of new works to usher in the season of giving. Among the new holiday arrivals are freshly painted landscapes from local favorite Joe Bolger. Bolger skillfully captures the feeling of each Vermont season in his depictions of the fields, forests, and farms; the viewer feels the warmth of fall foliage color and the glowing morning sun in one painting, and the cool shadows and fading sunlight in the winter scene of another.
Abstract painter Jane Davies from Rupert, has also been busy, delivering a collection of new mixed media paintings, which includes multiple small works on panel and canvas. Each piece is a rich composition of pattern and color that stands alone or works wonderfully in groupings.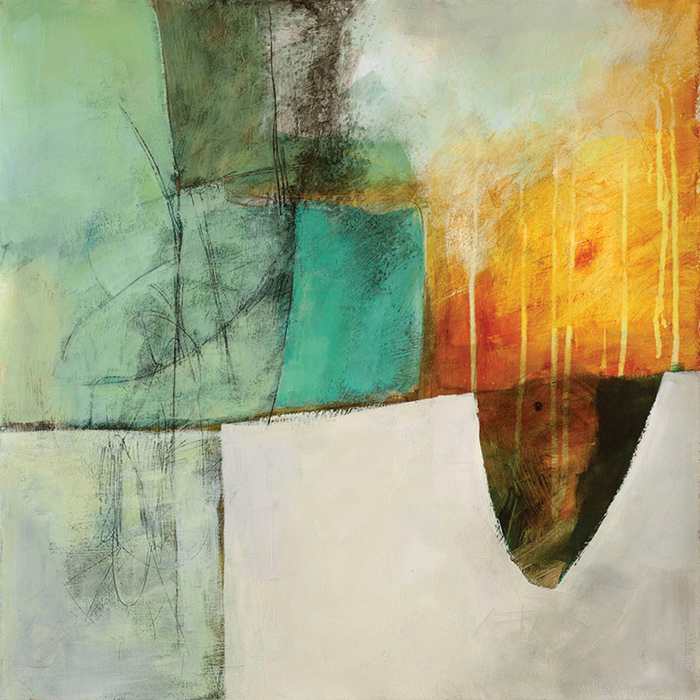 The Small Works show also introduces new Edgewater artists Sage Tucker-Ketcham and Matt Brown. Painter Tucker-Ketcham gives the viewer a new twist on the landscapes and barns of Vermont. In these small jewels, the farms and pastures are simplified and abstracted and rendered in a somewhat playful palette. In contrast to the simplified forms of Tucker-Ketcham, woodblock artist Matt Brown's intricate landscapes are created using the 18th century Japanese hanga method. Familiar New England scenes conveying vast mountain views, lake shores, and intimate garden views are gracefully and dramatically captured in these detailed limited edition prints.
Also featured are small works from other gallery artists working in a range of mediums, including painting, photography, ceramics, hand blown glass, mobiles and jewelry.
(text adapted from the venue's press materials)
---
INFORMATION
Edgewater Gallery at Middlebury Falls
1 Mill Street
Middlebury 05753
(802) 458-0098
Hours:
Wednesday-Saturday, 10AM-5PM
Sunday, 11AM-4PM
Image: (top)
House on the Horizon
by Sage Tucker-Ketcham
8″x10″
oil on canvas
Image (center)
Submerge #2
by Jane Davies
20″x20″
acrylic on panel