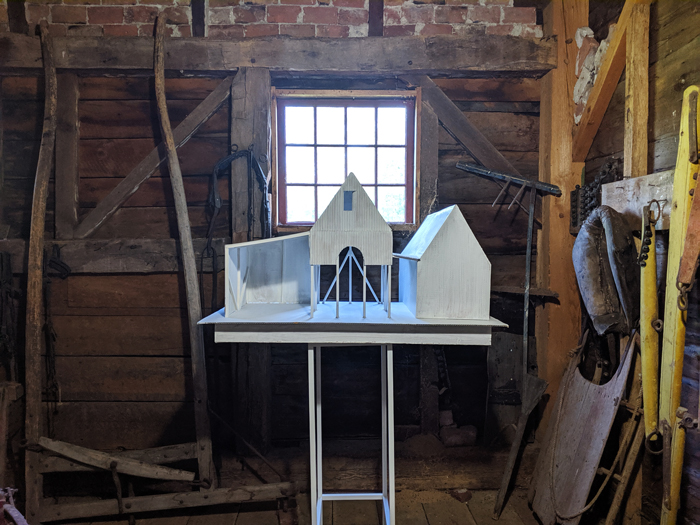 Structures
at Rokeby Museum in Ferrisburgh
August 24-October 27, 2019
Structures define our world. Some of us live among skyscrapers, row houses, condominiums. In Ver­mont, many of us live among houses and barns. Rokeby Museum, a National Historic Landmark, is a collection of houses, barns, and outbuildings that served a variety of ends. The exhibition temporarily repurposes these historic spaces as platforms for contemporary art and asks the viewer to contemplate the role that structures play in shaping our experience of the world and how structures can inform and shape the experience of others. The exhibition is curated by Ric Kasini Kadour, Curator of Contemporary Art at Rokeby Museum, and is the second of two exhibitions this year that are introducing contemporary art to the historic site.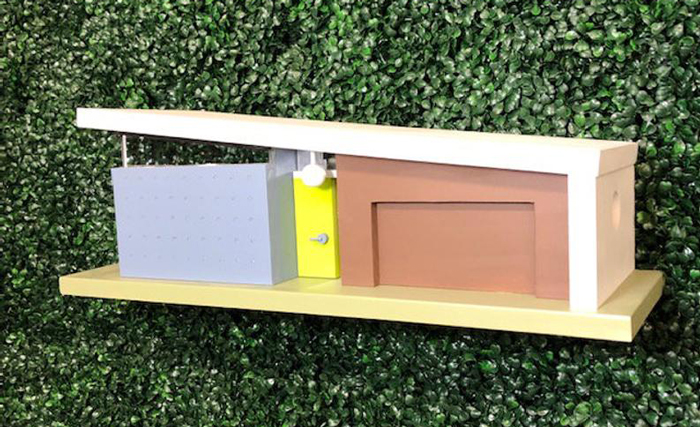 The art on view at eleven locations throughout Rokeby reflects on, responds to, or contrasts with structures on the site. In the Toolshed, sculptures by Meg Walker juxtapose ready-made elements with newly fabricated forms as a means of commenting on the role these structures play in the identity and history of rural communities. Inside The Other House, Axel Stohlberg's floating series invites the viewer to consider how humanity activates structures. Outside The Other House, Stohlberg will install black and white house sculptures. Informed by the memory of playing in dairy barns in his youth and inspired by an old cemetery near his house to create monuments, two large sculptures by Denis Versweyveld, one installed outside the Education Center and one in the Slaughterhouse, express the archetypal house shape while considering the lath and plaster that make up old homes and barns. In the Main House, Judith Rey's colorful box and gable paintings intermingle with the historic artifacts. Rob Hitzig will install two, interlocking, amorphously shaped, colorfully painted, plywood cut-outs on the Granary. An installation by the pond of Steve Hadeka's modern birdhouses will form a neighborhood that will be "developed" over the course of the exhibition as new houses are added to it. Two "shack" sculptures by renowned African American artist Beverly Buchanan (1940-2015) are on display in the Education Center. Buchanan's work is on special loan to the Rokeby Museum from Stella Jones Gallery in New Orleans. A conceptual work by internationally renowned multimedia artist and performer Yoko Ono will activate the Dairy Barn Foundation.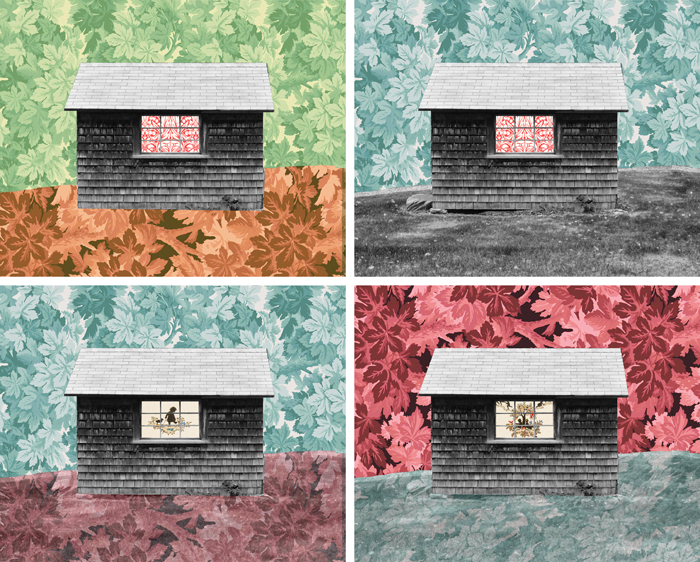 Built in the 1930s, the Tourist Cabin, the last original structure to be built at Rokeby, will play host to an international exhibition of Mail Art. Rokeby Museum has invited artists from around the world to send a piece of mail art that reflects or responds to their home or a building in their home community. These "postcards", arriving from across the United States and Canada and from such far away places as Brisbane, Australia; Rosario, Argentina; and Stuttgart, Germany, bear artists' thoughts about the idea of home and the buildings that inform their sense of place.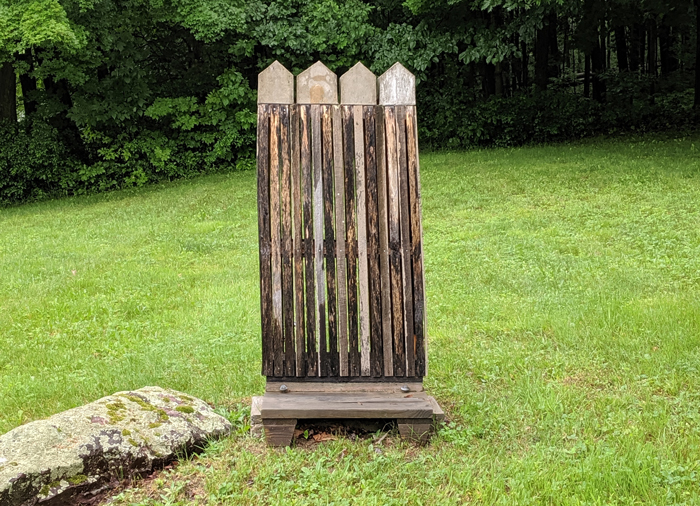 "One thing Rokeby does exceptionally well is provide us the opportunity to imagine how people lived in the past. The buildings at this historic site tell important stories about resistance, persistence, and resilience. They speak to how people fed themselves, stayed warm, and lived together," said Kadour. "By pairing these buildings with contemporary art, we hope to continue to tell these stories and add new stories that speak to the role buildings play in our day-to-day lives."
---
INFORMATION
Rokeby Museum
4334 Route 7
Ferrisburgh, Vermont 05456
(802) 877-3406
Hours, May 19-October 27, 2019:
Daily, 10AM-5PM