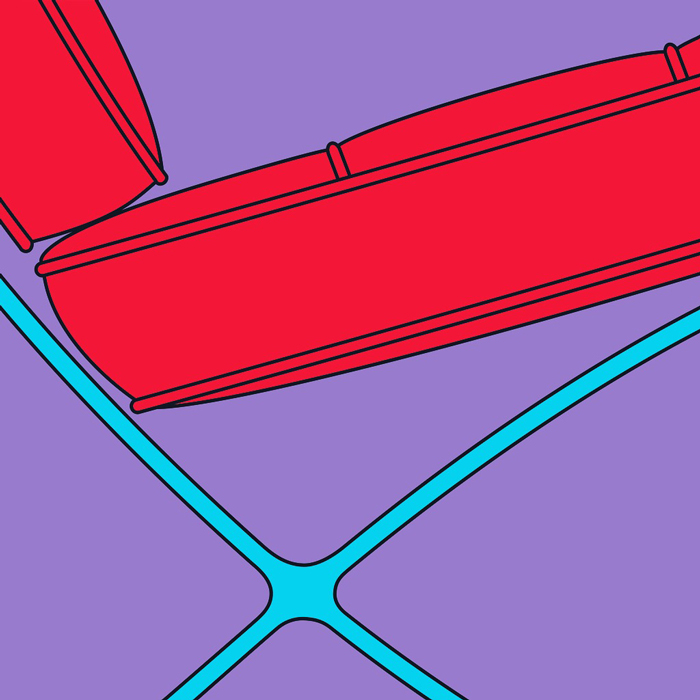 The Safety of Objects:
A Visual Discourse between Father and Daughter
by Martin Craig-Martin and Jessica Craig-Martin
at The Bundy Modern in Waitsfield
May 26-September 3, 2018
Throughout his career Michael Craig-Martin has explored the aesthetic and linguistic character of everyday, designer and iconic "art-historical" objects which he has realized through a variety of media including paintings, sculpture, prints and computer animations. He has had major exhibitions and retrospectives at the Serpentine, London (2015-2016); MTV RE:DEFINE, Dallas (2015); Chatsworth House, Derbyshire (2014); the Irish Museum of Modern Art, Dublin (2006); Kunsthaus Bregenz, Austria (2006) and National Art Centre, Tokyo (2007). In 2015, his first major exhibition in China began at the Himalayas Museum, Shanghai and travelled to Hubei Museum of Art, Wuhan.
In 2006, Craig-Martin was appointed a Royal Academician, and, in 2015, was the Chief Co-ordinator of the Royal Academy Summer Exhibition, London. He was awarded a knighthood in 2016. Craig-Martin published his first book of collected writings, On Being An Artist, in 2015.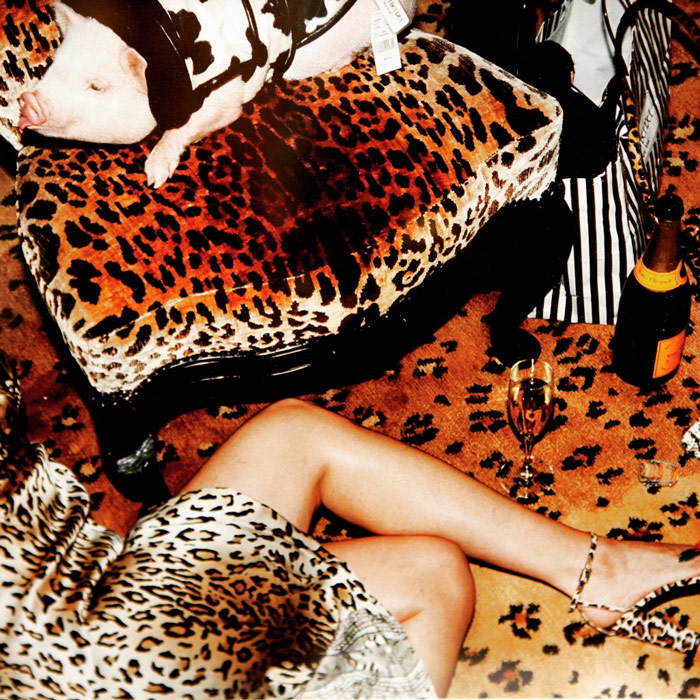 As an event photographer who works for publications like Vanity Fair and The New Yorker, Jessica Craig-Martin has carved out a distinct style. The events she covers for high end glossies offer unlimited access to the world's most financially lubricated events. Her work offers a keenly observed portrait of haute society's obsession with surface and conspicuous consumption. Manners, social codes, and the glittering props of obscene wealth are framed with a witty, somewhat merciless eye. She has said, "The photographs occur in the place between desire and disappointment." She has exhibited her work widely and her work is in the collections of The Whitney Museum of American Art, New York; The New Museum, New York, and The Guggenheim Museum, New York, among other public and private collections. Craig-Martin lives in New York and works wherever the party is. She is currently working on a book of anecdotes drawn from her adventures in the field and other observations on modern life.
Text adapted from the gallery's press materials.
---
INFORMATION
Bundy Modern
361 Bundy Road
Waitsfield 05673
(802) 583-5832
Hours:
Saturday-Sunday, Noon-5PM
and by appointment
Images:
top by Martin Craig-Martin
center by Jessica Craig-Martin
Courtesy of the artists and Bundy Modern, Waitsfield