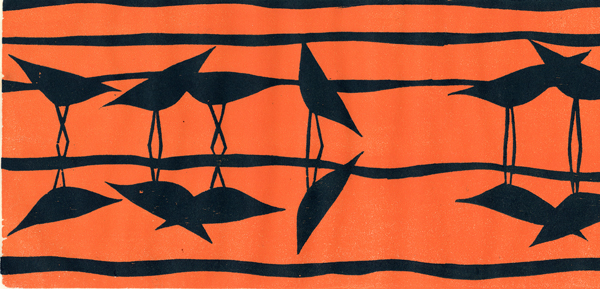 Sunday, July 29, 2012, 2PM, starting at Frog Hollow at 85 Church Street
Frog Hollow presents a walking tour with Vermont printmaker Sabra Field. Sabra Field will respond to questions regarding her work and inspiration.  Included in the 85 Church Street exhibit is work by Sabra which spans the past fifty years.  A unique aspect of this retrospective is that almost all of the hand-pulled woodblock prints on display will be available for purchase.  The exhibit provides a rare glimpse at Sabra's early work and a preview of things to come.   The conversation then continues  at the 152 Cherry Street off site location where Sabra Field will continue to take questions and talk about her work on display as part of our FIVE exhibit, where several of Sabra's newest and largest prints hang including the sweeping tropic scene, Water Planet, and the translation of Italian Renaissance painting, Piero Forever.
Perhaps no artist is more identified with having captured Vermont's pastoral qualities than Sabra Field.  This tour provides a rare opportunity to meet this remarkable individual.
Since 1973 Sabra Field has been a featured artist at the Vermont State Craft Center, Frog Hollow.
Both exhibits run the month of July.  The "Walk and Talk" marks the end of both exhibits and is the last chance to view and purchase many of the work on display.
Free and open to the public