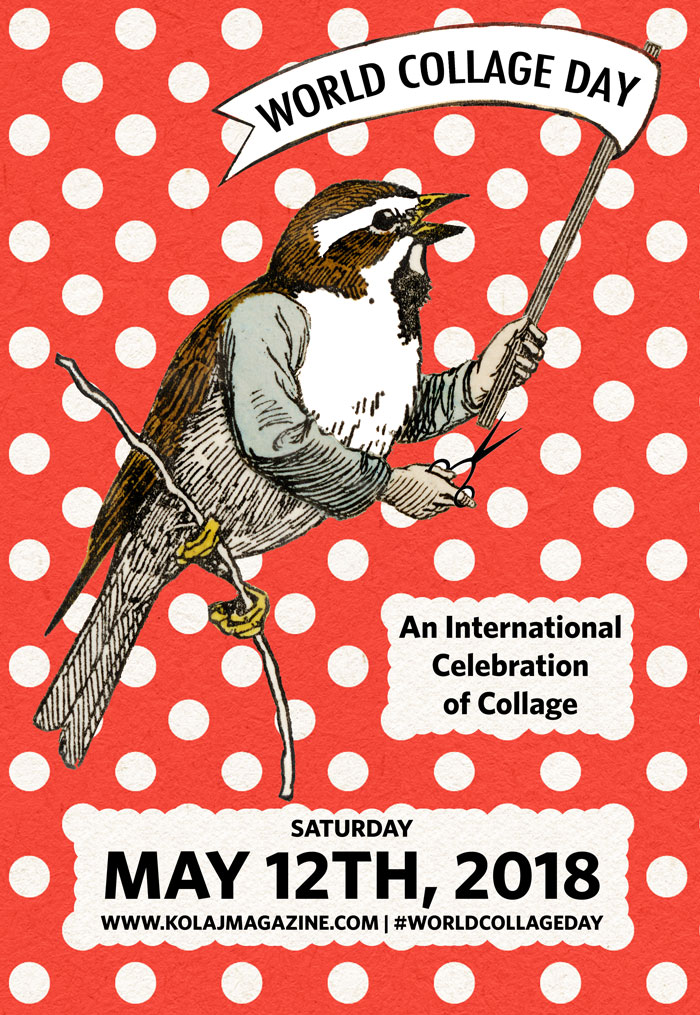 ART EVENT
World Collage Day in Vermont
Saturday, May 12, 2018
World Collage Day, May 12, 2018, is an opportunity for people to come together around collage in their own communities and to connect to the world digitally using the hashtag #WorldCollageDay. Currently, there are 33 events in 16 countries with more event announcements coming in every day.
A group of artists is turning the 24 phone booths on Brussels' busiest train platforms into mini-art galleries for the day. A duo in the seaside town of La Rochelle, France is walking around installing collage on public walls. In St. Petersburg, artists are organizing a collage-performative action at a half-abandoned factory as a prayer for peace. From Edinburgh to Cape Town; Montreal to Portland to Sao Paulo, Brazil, collage artists are holding exhibitions and workshops.
In Vermont, there are two events happening: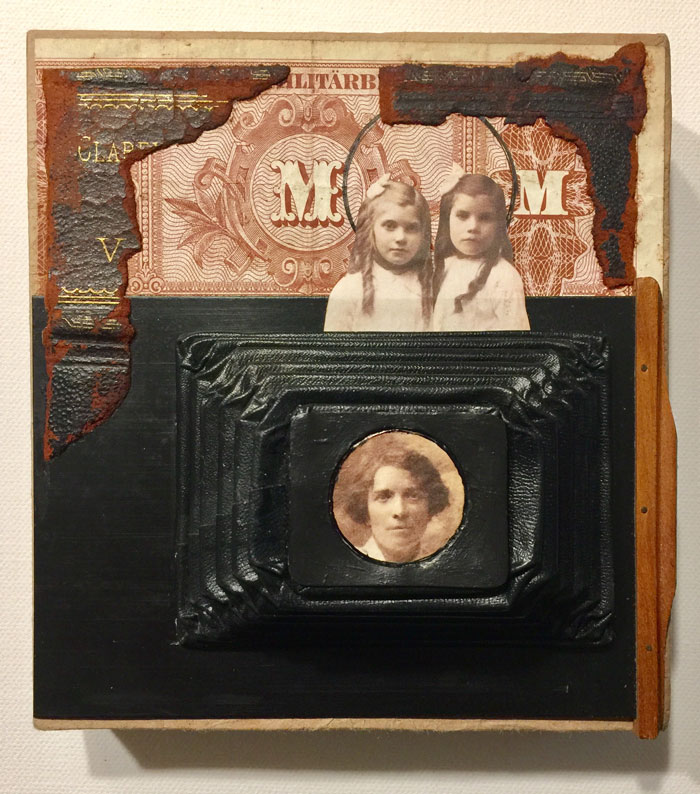 Pat Laffin: "SOLO unaccompanied"
Exhibition Opening & Dinner
3:30-5:30PM
Tourterelle Restaurant and Inn
3629 Ethan Allen Highway (Route 7)
New Haven 05472
Opening reception for "SOLO unaccompanied," a collage exhibition by New Haven artist Pat Laffin, which runs May 9th to June 8th, 2018. From her vast collections of eighteenth and nineteenth century ephemera and antique papers, Laffin creates many forms of altered art, including yet not limited to: collage work, assemblages, altered books, and decoupage. Her artwork is created from a number of found objects, original or colour reproductions of various antique papers, photographic images of days gone by, along with any other interesting and eye-catching materials that she can acquire. Following the reception is dinner.
There will be a $100 Gift Certificate given away to a lucky diner on the evening of May 12th. If you cannot make it to the reception, please stop by Tourterelle, Wednesdays thru Sundays, between May 9th and June 8th to see the show. To make reservations, call the restaurant at (802) 453-6309.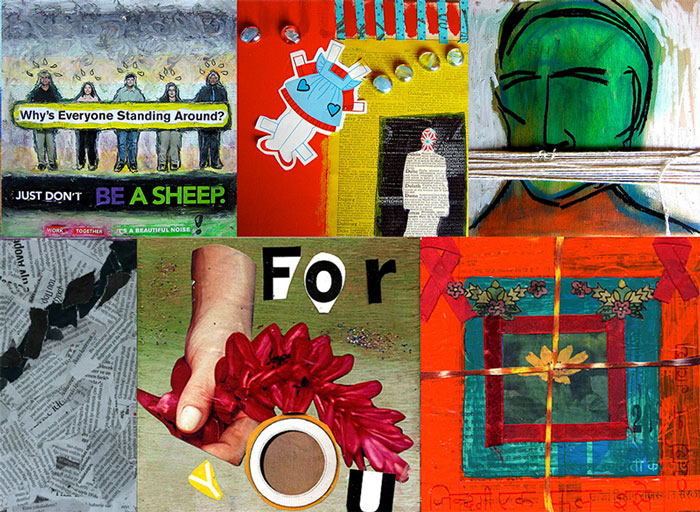 Collage Drop-In Workshop
& Peace Tiles Demo
Noon-8PM
Local 64
43 State Street, 2nd Floor West
Montpelier 05602
Learn fun ways to cut, tear, combine and affix materials to produce playful and stunning collages. Explore color, texture, shape and pattern in unusual ways to produce lively effects. Make a card or a wall-mountable work of art and celebrate the joy of collage. At 4PM and at 6PM we'll provide an introduction to the Global Peace Tiles Project and share some of the work produced by young people around the world.
**Use our materials and bring your own. Sharing is encouraged!**
This is a fun and lively event for participants of all ages. Children under 13 must be supervised by a legal guardian.