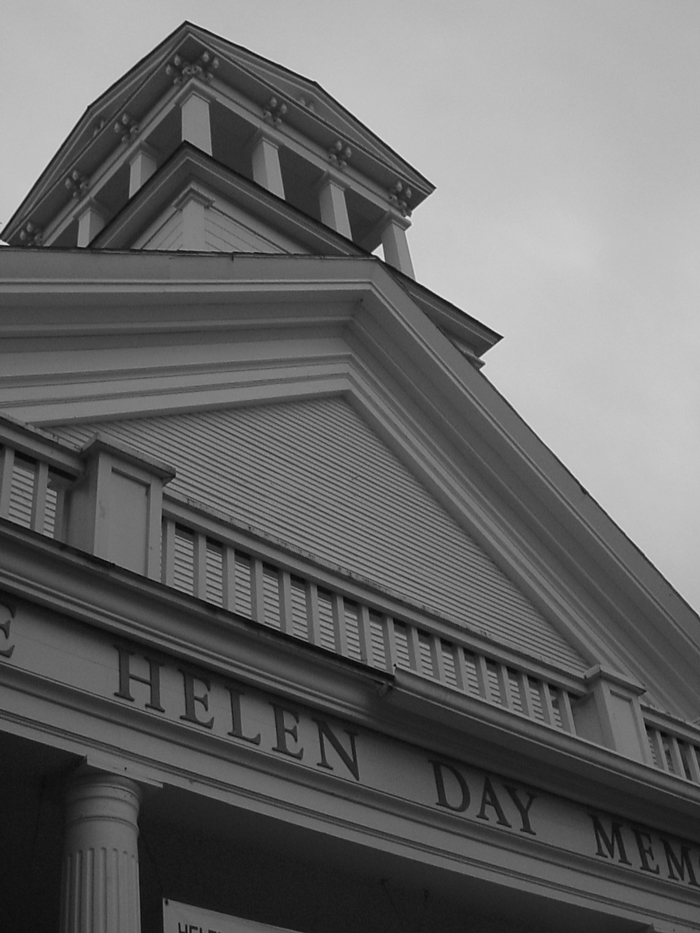 Helen Day Art Center in Stowe Announces Rachel Moore as New Executive Director
From Helen Day Art Center:
Helen Day Art Center is proud to announce that Rachel Moore, MFA will succeed Nathan Suter as Executive Director effective August 1st, 2016.
"Rachel has been a major contributor to the vision, direction and success of Helen Day Art Center since 2011 when she became Assistant Director," said Jay Ericson, HDAC board chair. "She has been instrumental in advancing the organization's brand as a contemporary art destination whose programming – exhibitions, education and public programs – are distinguished for their quality and ambition. She is widely respected in Stowe and in the region as an artist and strategic thinker. We are fortunate to have Rachel lead our organization into the future."
"I'm proud of the Art Center and what we accomplish with the support of our broad community. The opportunity to lead it and continue with the vision is a chance I cannot pass up. I am grateful to be supported by the board and staff as we continue our growth and leadership as a contemporary arts organization," said Moore.
Moore is a practicing artist with extensive experience in creative direction, project management, non-profit leadership, and community-driven art and organizations. Along with a Masters in Fine Art from the School of the Art Institute of Chicago (2008), she Co-Founded Spoke, a collaborative artist exhibition and event space in the heart of Chicago's West Loop district. She left Chicago for Thessaloniki, Greece in 2009 as a Fulbright Fellow working to create an art product and public program that enabled dialogue between artists in Chicago, Thessaloniki, and Athens.
Returning to the United States in 2010, Moore and her family settled in Vermont where she continued her art practice and engaged with both Helen Day Art Center and River Arts of Morrisville, joining the Board of River Arts. Rachel was quickly recognized for her leadership, vision and community focus by artists, arts organizations and leaders in Vermont and nationally.
She has served on numerous committees, presented at Corning Museum, Aristotle University (Thessaloniki, Greece), Seattle Art Museum, State Museum of Contemporary Art (Thessaloniki, Greece), Figge Art Museum, Columbia College, The School of the Art Institute of Chicago, has been curated into international and national exhibitions, has won numerous fellowships to residencies, and received awards from Seattle Art Museum, Vermont Arts Council, Institute of Museum and Library Services through Garfield Park Conservatory, Artist Trust (Seattle), and The School of the Art Institute of Chicago.
"The most important elements of our work here are our high quality exhibitions and public programs based on progressive ideas, our education program with the goal of creative thinking and artistic literacy, and our relationships with our constituents and collaborators. I am fortunate to have relationships with our peer organizations, our core supporters, volunteers, and current and former board members, all of whom are critical to our future success. We stand on the shoulders of so many people who have made the Art Center what it is today. I plan to honor their work and work together with the community, artists and others to further the advancement of Helen Day Art Center as a visionary and prominent contemporary arts organization, recognized as a premier contemporary arts space regionally and nationally." Moore noted.
The Art Center plans to hire a Director of Advancement to support Rachel's work and to focus on growing the organization's capacity and sustainability into the future.
---
Helen Day Art Center
One of the best places to see art in Vermont, this art center is located on the second floor of a 1856 Greek Revival building that once housed Stowe High School. Galleries show a variety of work, from cutting edge contemporary to student shows.
90 Pond Street, Stowe 05672
(802) 253-8358
www.helenday.com