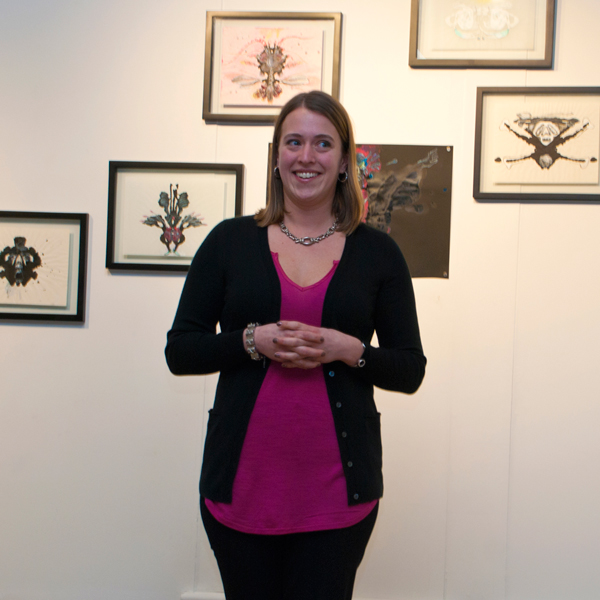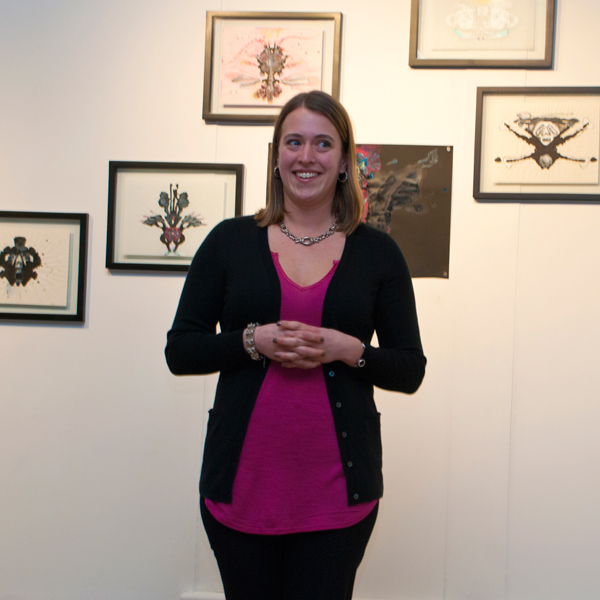 Burlington City Arts announced the 2011 Barbara Smail Award winner, Vermont artist Kat Clear on January 14th, 2011 at the BCA Center.
Friends and family of Barbara Smail, a well-loved and highly respected artist from the Burlington area who died in the fall of 2001, established the Barbara Smail Award.  The award is given to a mid-career Vermont-based artist who has a desire to expand his or her creative experience and has displayed an enthusiastic support of his or her peers.
"Kat works out of the comfort zone of many woman artists, (using steel and welding) and yet stays consistent in her mission to present the feminine in a male orientated medium," said Sally Linder, the Burlington artist who nominated Clear.
Kat Clear has been part of the Vermont art scene for the last decade. Her sculpture can be seen all around the state and throughout the East Coast.  Clear has created functional and whimsical bike racks commissioned by the City of Burlington that reside outside of Burlington Telecom and Radio Bean, public art commissions like 2009's Fabric of Life at Fletcher Allen Heath Care and 2007's Queen City Crown at Burlington Town Center. Kat has also created signs for numerous notable area businesses such as Burlington Electric, Bluebird Tavern, The Green Room and many more.
Clear's work has been exhibited locally and nationally recently including the Helen Day Art Center, DesignHaus, the Flynndog Gallery, Shore Institute of the Arts and the New Hope Arts Center.  She teaches a welding program with Vermont Works for Women for girls to boost confidence and break social barriers for women.
Clear is the nineth Vermont artist to receive the award. Previous award winners include Carol MacDonald, Jennifer Koch, Diane Gabriel, Catherine Hall, Lynn Rupe, Peter Gallo, Jude Bond and Anthony Sini.