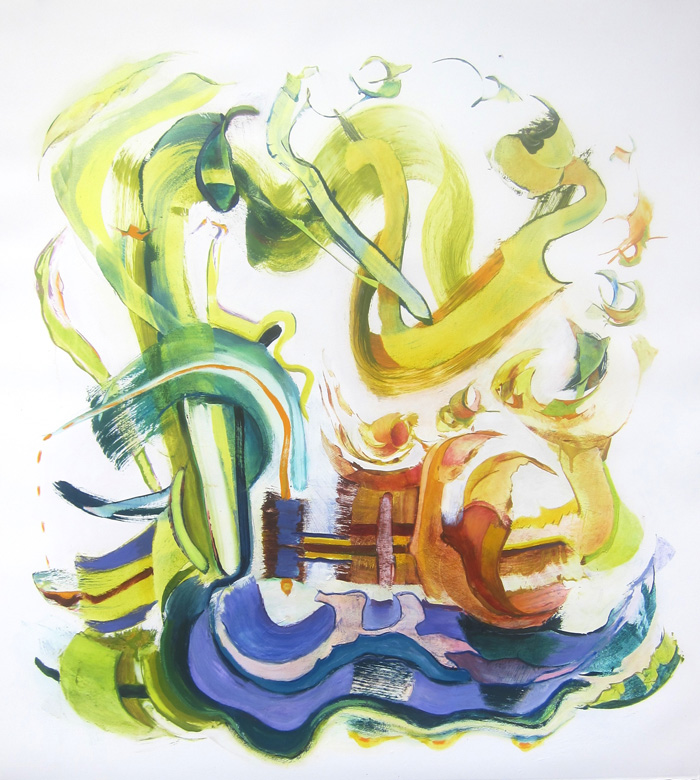 New Work by Nancy H. Taplin
September 21-October 22, 2016
Nancy H. Taplin says about her new work:
My new work, although somewhat gestural at the start of a piece, is more specific, more structured. If I find something happening that is less abstract I'm not afraid to use it. The mark making is more deliberate. I still think of a mark as a traveler. Where does it go, who does it meet on the way? Does it stop dead at another mark, does it leap it, go through it, and what does it do once it gets to where it's going? It remains a living drama to me, I am just it's facilitator. The decision to stop is always the scariest part. I have to arrive at that place knowing there is no where else to go.
A quote from Mark Rothko: I think of my pictures as dramas; the shapes in the pictures are the performers. They have been created from the need for a group of actors who are able to move dramatically without embarrassment and execute gestures without shame.
(text from the artist's press materials)
---
INFORMATION
BigTown Gallery
99 North Main Street
Rochester, Vermont 05767
(802) 767-9670
Hours:
Wednesday-Friday, 10AM-5PM
Saturday, Noon-5PM
Sunday-Tuesday, by appointment
Image:
Undertow
by Nancy H. Taplin
42″x34″
oil on rag paper
2016
Courtesy of the artist and BigTown Gallery, Rochester