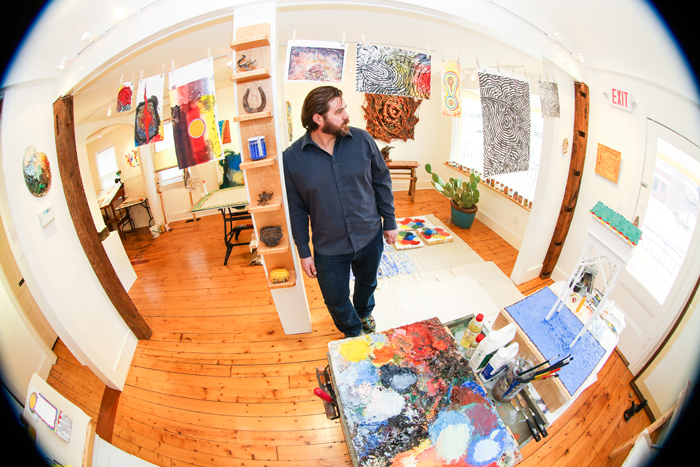 FROM VERMONT ART GUIDE #4
Artist Opens Studio in Vergennes
In downtown Vergennes, next to Bar Antidote, Ross Sheehan has returned to Vermont and reopened his studio.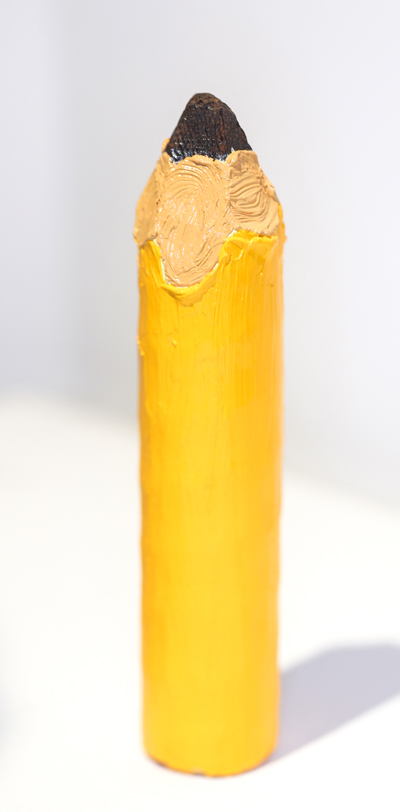 "In 2012, I purchased the bungalow," said Sheehan. "It was a fixer-upper and I spent a year renovating it from top to bottom with the help of my father, Jack Sheehan, who is a high-end home builder. After it was completed, my wife and I opened up Outerlands Gallery, Inc., which showcased my art as well as over a dozen other artists."
"I loved working in Vergennes. The community is like no other. It's small but it's an extremely close-knit community where everyone helps raise each other up. It was a hard place to leave, but in 2014 I was recruited to San Francisco to be the Operations Manager for an international fine art shipping company. It was an opportunity I couldn't turn down and I ended up closing Outerlands Gallery to move out West. But the more time I was away from the bungalow in Vergennes, the more I missed the space."
"After a couple of years in California, my family decided to move back to Vermont and I made the decision to use the bungalow at 37 Green Street as my primary art studio and to also keep it open to the public."
Visitors to Sheehan's studio will find his painting, printmaking, collage, sculpture and mixed media art. The artist is hosting a Grand Opening during Open Studio Weekend, 5/27-28/17, 10AM-5PM.
Each issue of Vermont Art Guide has over a hundred places to see art around the state. The full-color, printed magazine has artist and venue profiles as well as articles and news about Vermont Art. Our goal is to document and share the state's incredible art scene.
ORDER YOUR COPY OF VERMONT ART GUIDE TODAY!
---
INFORMATION
Ross Sheehan Studio
37 Green Street
Vergennes 05491
(802) 870-7228
Hours:
by appointment or chance
Image: (top)
Ross Sheehan in his studio
Image: (bottom)
sculpture by Ross Sheehan