The Garage hosts rotating art exhibits, workshops, culinary popups, meetings and event rentals. Their mission is to connect the public with local and global interests, and provide opportunities for artistic experimentation, demonstration and discovery.
The Garage Cultural Center
2nd Floor (rear entrance)
58 State Street
Montpelier 05602
(802) 505-3524
Hours: Friday-Sunday, 10AM-5PM
or by appointment
---
ART ON VIEW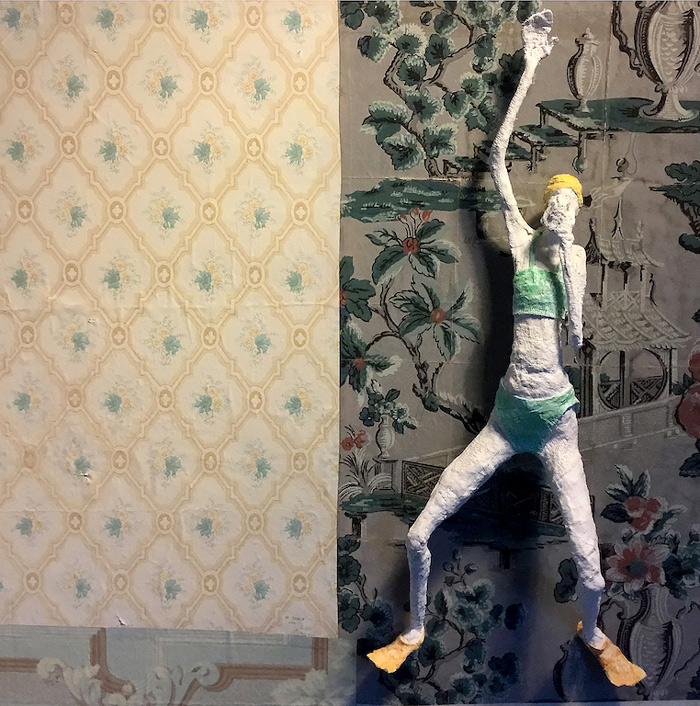 UNbound! 4 Women Sculptors Let Loose!
May 3-31, 2019
Opening reception for The Garage and the exhibition: Friday, May 3, 5-8PM
"UNBound! 4 Women Sculptors Let Loose!" is a bold new direction of innovative work by Vermont-based artists Hasso Ewing, Sande French-Stockwell, Amber Geneva, and SXC. The show marks the end of a year-long intensive critical arts study with Art Matters, a graduate level professional development study program for artists.
"UNbound!" presents sculpture, installation art, and live art: an opportunity to witness a new direction of four innovative artists working large-scale in plaster, Pal Tiya Premium (an all-weather sculpture medium) and producing installation art, outdoor and indoor sculpture, and performance art. Studying with Art Matters, Ewing, Geneva, and French-Stockwell have advanced their practices in search of new audience-aesthetic, a deep critical exploration of cultural theory, applying contextual thinking to making practices, and building peer-review techniques to develop their work more effectively. They are loosening the classical artistic binds in search of something new, dynamic and untamable.
(Text adapted from the venue's press materials)
Image:
Sinking by Hasso Ewing
(plaster and aluminum; 2018)
Photo by Hasso Ewing