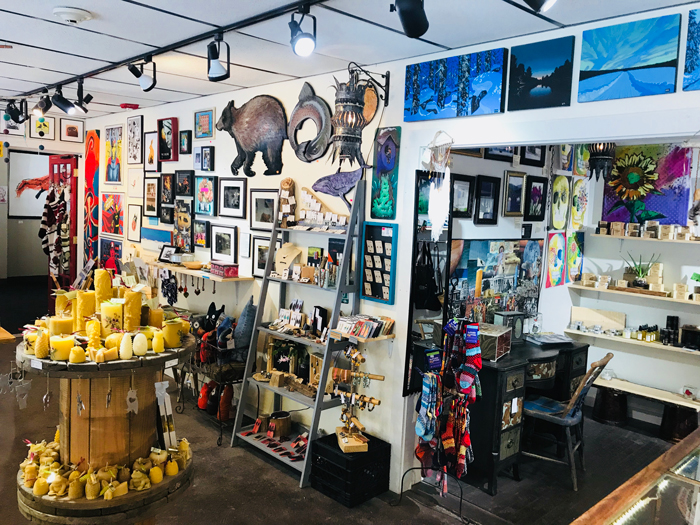 Located in the burgeoning Camp Meade along with Red Hen Bakery and Nutty Steph's Chocolate, The Hive shows off the talents of local artists and artisans with a vibrant and unique selection of local art, wood products, glassware, handcrafted jewelry, decor, and many other handmade gifts.
The Hive
961 US Route 2
Middlesex 05602
(802) 595-4866
Hours:
Daily, 10AM-5PM
---
ART ON VIEW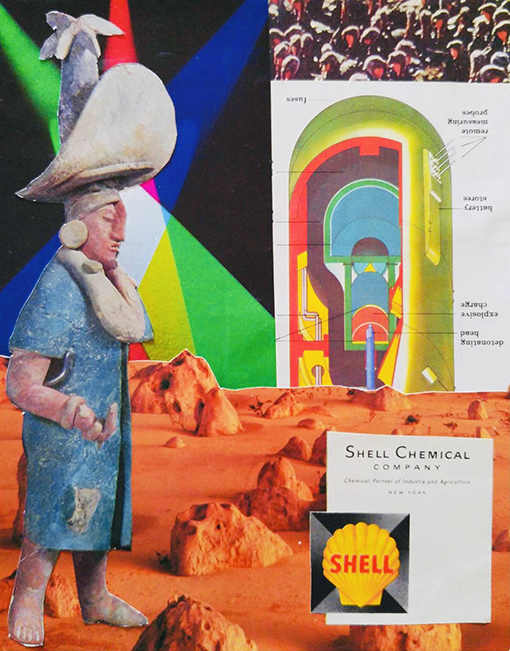 Ascent, Part One: Eulogy
in the Portal Gallery
through July 15, 2019
Ryan Geary's "Ascent, Part One: Eulogy" is a collection of 2D and 3D collages which tell the story of multiple Americas. Through images of our past and present, images used in their historical context or just for their symbolic and emotional power, "Ascent" is an attempt by the artist to deconstruct the "reality" and "history" of the America he, as a white male, has known.
Image: Fossil by Ryan Geary. Courtesy of the artist.