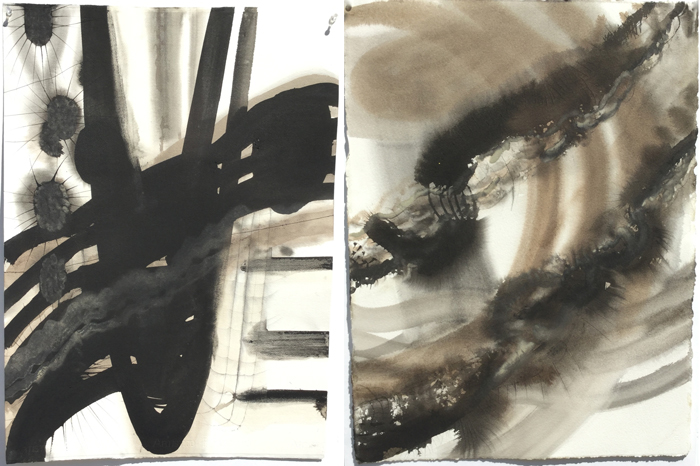 Brenda Garand: "Touching at a Distance"
September 23-December 15, 2016
White River Gallery's autumn show is sculptures and paintings by Brenda Garand. These delicate and powerful works are made with cold-rolled steel, flood clay, wool from the Johnson Woolen Mills, quills from the eastern porcupine, her own walnut ink, and black felt paper reminiscent of her days roofing with her father. Garand welds and forms everything herself, creating unique works of art. She is the recipient of a Fulbright Grant to France; a Fulbright Berlin Seminar; The Marion and Jasper Whiting Foundation Grant to Bayeux, France; The Andrew W. Mellon Foundation Research Grant, and many others. Residencies include Yaddo, Ragdale, Dorland Mountain Arts Colony, Atelier Silex in Quebec, and the Pouch Cove Foundation in Newfoundland. Brenda Garand is a Professor of Studio Art at Dartmouth College for the past 21 years and lives and works in Vermont.
(text adapted from the venue's press materials)
---
INFORMATION
White River Gallery at BALE
35 South Windsor Street
South Royalton, Vermont 05068
(802) 498-8438
Hours:
Monday-Friday, 10AM-4PM
and by appointment (send an email to curator Dian Parker)
Images:
Left
Deluge #2
by Brenda Garand
30″x22″
India ink, walnut ink, flood clay
Courtesy of the artist and White River Gallery at BALE, South Royalton
Right
Deluge #4
by Brenda Garand
30″x22″
India ink, walnut ink, flood clay
Courtesy of the artist and White River Gallery at BALE, South Royalton