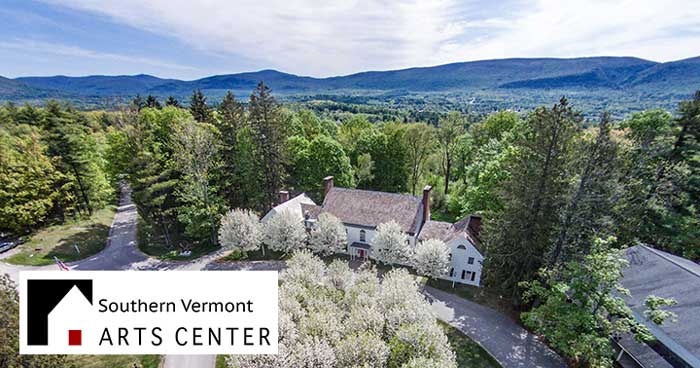 CALL TO ARTISTS
Unusual Threads: Stitching Together the Future of Fashion at the Southern Vermont Arts Center in Manchester
Deadline: March 1, 2019
The Southern Vermont Arts Center (SVAC) has issued a call for artists for their upcoming exhibition, "Unusual Threads: Stitching Together the Future of Fashion", which opens on May 11, 2019. The exhibition presents a new spin on haute couture and explores the future of high fashion in conjunction with practices of sustainability using reused/recycled and organic materials. The exhibition launches with a fashion show and gala on May 10, 2019.
SVAC is accepting applications for designers/students/artisans who are creating high-craft/high-fashion, wearable objects (garments, accessories, jewelry and/or footwear) or fiber art within the spectrum of reused/recycled or organic materials. Designs for day and night wear are encouraged. Designs should be eye-catching and unusual.
The deadline for applications is March 1, 2019. SVAC will contact applicants with information regarding acceptance and scheduling. If you have questions about the application, please contact submissions@svac.org. No phone calls and no mailed applications.
For full information and a link to the online submission form, visit the Southern Vermont Arts Center's WEBSITE.