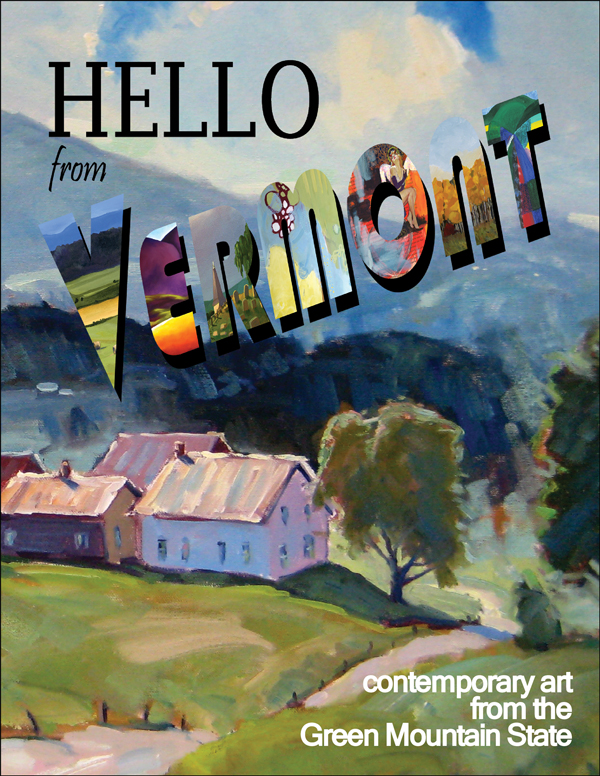 In this 2011 catalog of Vermont art, Maison Kasini Gallery Director Ric Kasini Kadour presents the work of thirty-five contemporary artists. The work includes painting, sculpture, ceramics, fiber, and installation from some of states's leading artists:
Anna Ayres | Brian Zeigler | Candy Barr | Carol MacDonald | Ciaran Brennan | Elizabeth Nelson | Eric Tobin | Irene Lederer LaCroix | Jayne Shoup | Kat Clear | Linda Durkee | Lois Eby | Longina Smolinski | Marni McKitrick | Robert Waldo Brunelle, Jr. | Winnie Looby | Alex Costantino | Alisa Dworsky | Anne Cummings | Brian O'Neill | Lynn Rupe | Eve Jacobs-Carnahan | James Vogler | Janet Van Fleet | John Brickels | Linda E. Jones | Nancy H. Taplin | Riki Moss | Sally Linder | Sherri Rigby | Susan Larkin | Tom McGlynn | Wendy James | Will Patlove | Kate Longmaid
The catalog presents the work of nineteen artists exhibited at Galerie Maison Kasini in Montreal, February 9-March 26, 2011 (EXHIBITION DETAILS HERE), as well as work by an additional sixteen artists.  The catalog contains an essay by Ric Kasini Kadour and images and biographical statements about each of the thirty-five artists.
Details:
ISBN 978-0-9771397-9-8
Publisher: Kasini House Books | 2011
Size: 11″x8.5″
over 40 pages
over 35 full color images
Publication ©2011 Kasini House Books
Images ©2011 by their respective creators (see list above)
Hello From Vermont
by Kasini House Books
$20