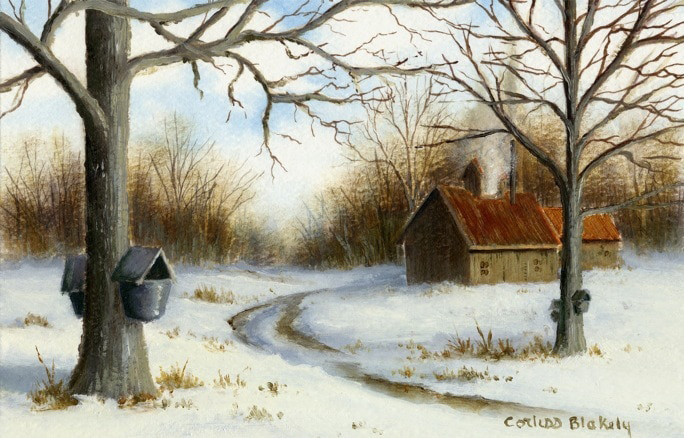 CALL TO ARTISTS
Deadline: Monday, March 18, 2019
The Sappy Art Show returns to The Village Frame Shoppe in St. Albans during the 53rd Vermont Maple Festival in downtown St. Albans, April 26-28, 2019. All maple-themed visual media is welcome. Please limit submissions to one per artist. Drop-off is 11AM-4PM on Friday, April 5, or 10AM-2PM Saturday, April 6. Pick-up is Friday, May 10, 11AM-4PM or Saturday, May 11, 10AM-2PM. Works will be on display for about a month, and they can be for sale.
Pre-registration is required by Monday, March 18, 2019 at The Village Frame Shoppe's website: HERE.
Image: Boiling Time by Corliss Blakely. Courtesy of The Village Frame Shoppe, St. Albans.