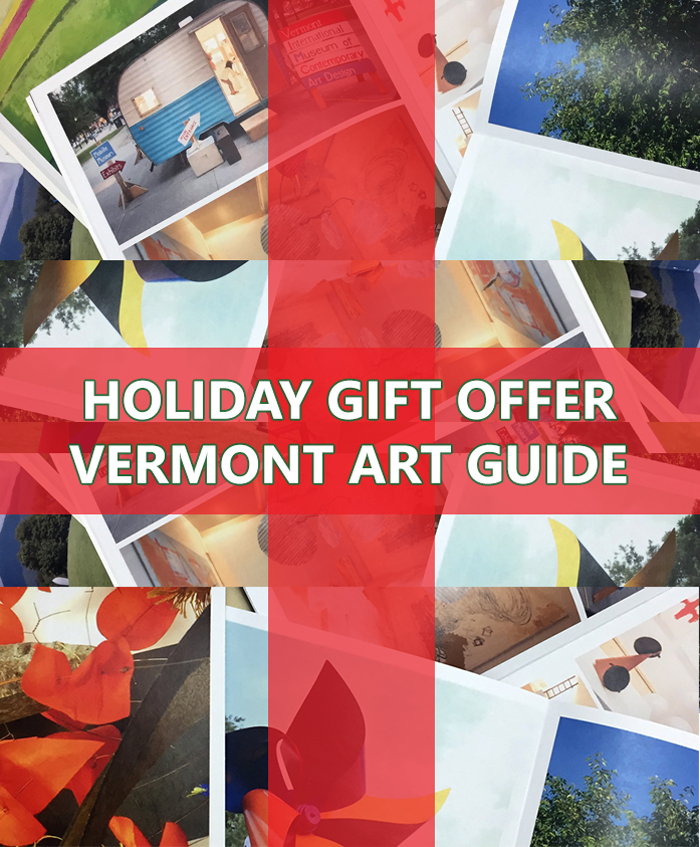 FOR THE HOLIDAYS
Vermont Art Guide Year Two Gift Pack
Whether you've been curious about the print magazine, or want to give Vermont Art Guide as a gift this holiday season, we have a deal for you.
Vermont Art Guide Year Two Gift Pack includes Issues 5-8. Order before December 15th to arrive by Christmas. The cost is $40.
Year Two Gift Pack plus a subscription: $70 (Save $10!)
Current Issue: Vermont Art Guide #8: $15
Free Shipping
If this is a gift, after you place your order send an email to info@vermontartguide.com with the name, address, and message for the recipient. We will enclose a card.
Vermont Art Guide Year One Collectors Pack (Issues 1-4) is also available. Find it HERE.