Located at the foot of Mount Mansfield, the red cedar shingle-clad performing arts center is home to a 420-seat auditorium. In 2018, the hallway/lobby area became an official space for visual arts exhibitions curated by Kelly Holt.
Spruce Peak Center for the Performing Arts
122 Hourglass Drive
Stowe 05672
(802) 760-4634
Hours:
Thursday-Saturday, 11AM-5PM
and one hour prior to performances and events
---
ART ON VIEW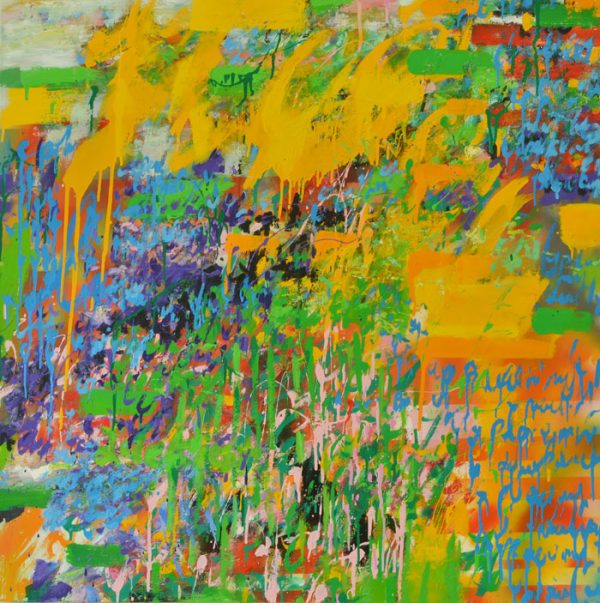 Mountain Air
September 25-November 22, 2019
"Mountain Air", a group exhibition in celebration of the mountain landscape, opens officially on October 25th and 26th in collaboration with the Stowe Mountain Film Festival, presented by Acabay, in partnership with the Vermont Ski & Snowboard Museum.
Curated by Spruce Peak Arts Curator Kelly Holt, the work on view includes painting, sculpture and photography by Vermont artists: Arista Alanis, Mary Brevda, Rory Jackson, Joseph Salerno and Homer Wells. The artists are responding to physicality of mountains, from our local Green Mountain ridgelines to the awe-inspiring mountains of Patagonia. Working in varied mediums, the pieces capture essence of the landscape–often emotional, spiritual and studied.
(text adapted from the curator's press materials)
---
PREVIOUS EXHIBITIONS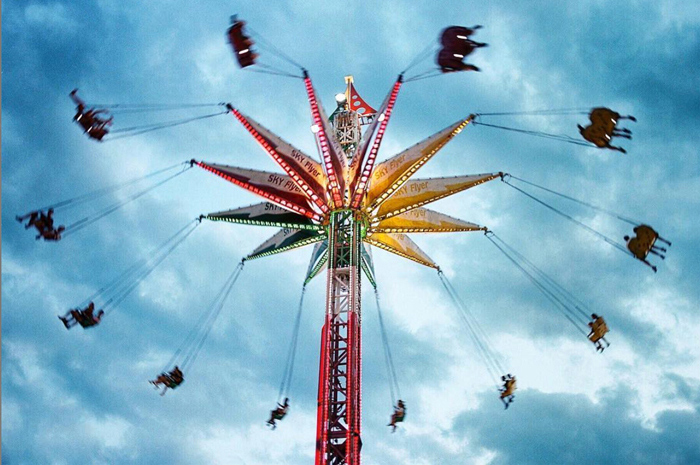 Elevation 4393′
January 12-March 31, 2019
"Elevation 4393'" features Trevor Corp, Daniel Schechner and Jackson Tupper. Artists are responding in multiple mediums to the following curatorial direction:
an influencer of climate
where people live
how people live
elevation is often shown on maps by contour lines
and bands of color as a means of comparison
how does pattern language enter the creative process?
elevation is a height above a fixed reference-
a physical reality…or an elevated state…mood
what's your elevation?
catching air – mountain air
how much oxygen is needed for sustenance and growth?
ascend…form the angle…find the burn
and from it levitate
Trevor Corps' paintings and mixed media works, reveal his agility as both a painter and a printmaker. Traces of road signs and street art are apparent in his work. Of the collection, the artist writes:
Layers of color revealing contours.
Shapes interacting with one another.
Patterns,
and repetition,
creating depth and elevation.
A view from above.
Glimpses of what's below….
or beyond.
Daniel Schechner's photography (image above) resonates with literal heights and states of mind. Selected portraits as well as high-key color prints from his #DefiningAmerica series evoke many stories.
Jackson Tupper's paintings, sculptures, silkscreen prints and projected animations "explore subjects and narratives that seem to exist in a realm that hovers slightly above our perception of reality." Tupper and Schechner will be showcasing collaborative mixed media pieces as part of the exhibition as well.
(adapted from the venue's press materials)
---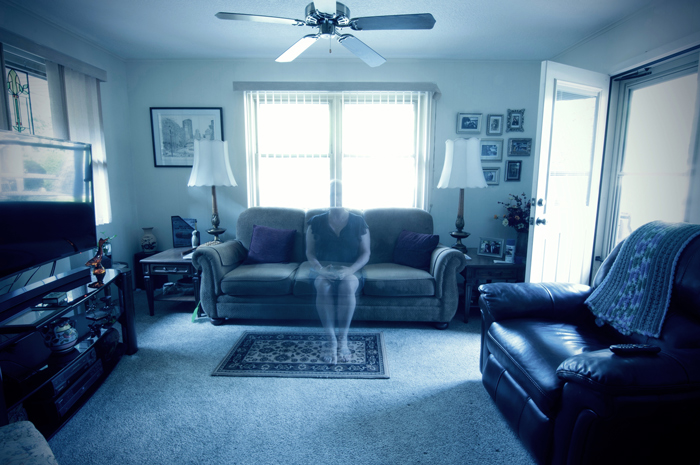 Altered Spaces
September 13, 2018-January 7, 2019
"Altered Spaces", curated by Kelly Holt, is an exhibition of collage, photography, painting, and multimedia installation with work by Paul Gruhler, Dana Heffern, Ric Kasini Kadour, Lydia Kern, Erika Senft Miller, John M. Miller and Kathryn Lipke Vigesaa.
Artists in this exhibition are responding to the following curatorial statement:
perspectives shift
thoughts drift
distances lift
colors move – are they right here or off in the distance?
who is the viewer and who is being looked upon?
how can one alter space to break down barriers and biases?
put it up. take it down. what is your ultimate reality?
explore. experiment. respond.
Artists are working with moments of expanded consciousness–from altering the space of the found photograph, to revisiting one's home area code and finding that those spaces vibrate with memories and new hues of color in the camera. Photographic images are collaged to conjure innovative ideas of the surface of space, with homage to architectural detail, street photography and organic references and materials. Installation works with shapes of animal bones and color to create an altered atmosphere. Paintings vary from sublime journeys in color to working through space with whole-body physical gesture and movement.
Ric Kasini Kadour speaks of his series "Portraits on the Arrival", "I imagine the men portrayed here on the verge of a new way of thinking and, to commemorate the moment, have their picture taken. The swirl of color conveys the ecstatic joy that comes with new ideas and fresh thinking. This is not typically a moment we commemorate in our culture. Perhaps it should be." Paul Gruhler's geometric abstract paintings alter space with intensity and refinement of color. Says Gruhler, "I have endeavored to organize the forms according to shape and proportion while harmonizing the tones of my palette to create a sense of a present moment that is both floating and timeless. Attention to close values and shifts of color develop this harmonic energy."
(text adapted from the venue's press materials)
Image:
Toledo, Self-Portrait
by Dana Heffern
6″x9″
aluminum photo print
2018
Courtesy of the artist