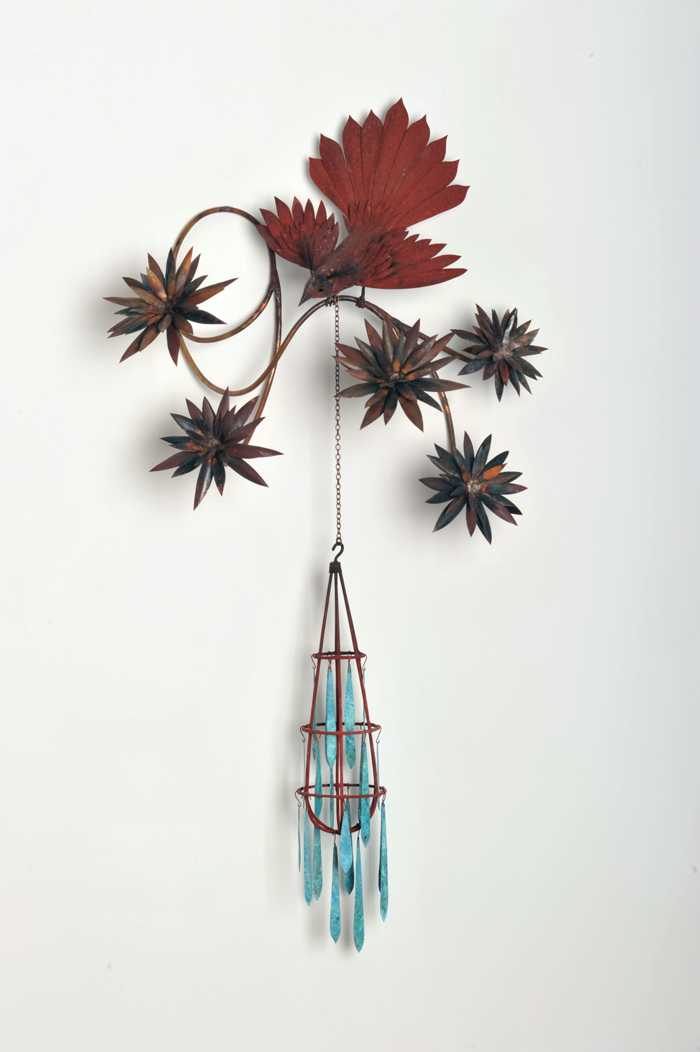 Pam Brown: "The Final Cut"
March 25-May 6, 2017
Artist reception: Friday, April 7, 6-8PM
Pam Brown uses synthetic polymer clays, recycled sheet metal, copper, rubber and fabric to model anatomical shapes that incorporate and replicate a variety of figurative, organic and animal forms. "Within a sculptural context my concerns and ideas relate to beauty, order, delicacy, ferocity and resiliency in the natural world," said Brown. "In painstaking detail, I use pattern and ornamentation to emphasize the extremes in nature and to characterize the dichotomies of the organic and the manufactured, objecthood and allusion, abstraction and representation."
Pam Brown received her B.F.A. from Alfred State College of Ceramics in New York and her M.F.A. from Mason Gross School of Art, Rutgers University, in New Jersey. She also studied at the Rinehart School of Sculpture at the Maryland Institute of Art, Skowhegan School of Painting and Sculpture in Maine, and the Fine Arts Work Center in Provincetown, Massachusetts.
She has received two grants from the National Endowment for the Arts, a New Jersey State Individual Artist Grant, and has been the recipient of Special Opportunity Grants from the New York Foundation for the Arts.
Brown is best known for sculpture. Her large-scale public sculptures were installed at Socrates Sculpture Park in Long Island City, New York; Snug Harbor Cultural Center in Staten Island, New York; Empire-Fulton Ferry State Park in Brooklyn, New York; Long Island University in Brookville, New York; the University of Tennessee in Knoxville; Chesterwood Preservation in Stockbridge, Massachusetts; Mather Hospital, in Port Jefferson, New York and Dowling College, Oakdale, New York.
Currently she lives in Stony Brook, NY, where she maintains a studio and works as a freelance curator. In addition to her public sculpture, she fabricates smaller tabletop and wall sculptures.
(text adapted from the venue's press materials)
---
INFORMATION
Castleton Downtown Gallery
Center Street Aalley
Rutland 05701
(802) 282-2396
Hours:
Wednesday-Saturday, 11AM-6PM
Image
Scupture by Pam Brown
Courtesy of the artist