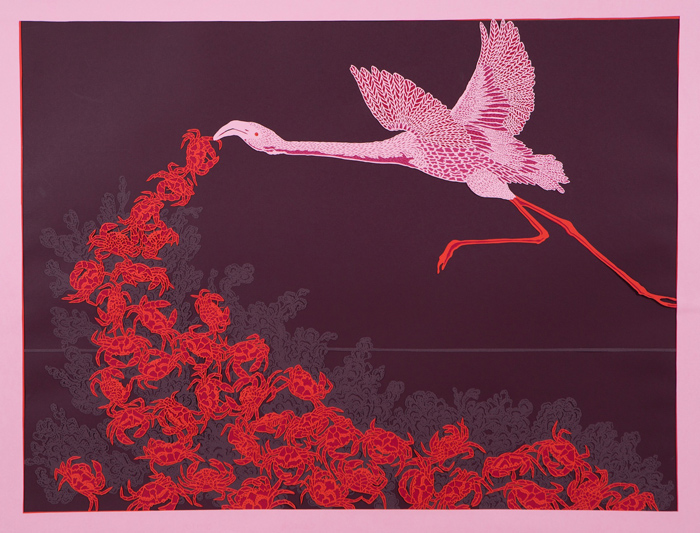 Adrienne Ginter at the Governor's Gallery in Montpelier.
April 5-June 30, 2016
About her work, Vermont artist Adrienne Ginter says, "My approach…is that of an exploration into the reoccurring oddities and subtle fascinations of the natural world. The uniqueness of it all provides me with aesthetic inspiration, and I draw parallels between these narratives and the stories of human beings–whether from ancient myths, history, or my own personal experiences. Every scene in nature tells a million little stories, and I work to incorporate an extreme amount of detail to tell not only the macro, but the micro stories in a scene. This gives the viewer a greater sense of depth, not only visually, but narratively, depending on how close they choose to engage with the piece."
"Flora Meets Fauna" features Ginter's hand-cut paper work. See more of her work and contact her at www.adrienneginter.com
(text adapted from the venue's and the artist's press materials)
---
INFORMATION
Governor's Gallery
Pavilion Office Building, 5th Floor
109 State Street
Montpelier, Vermont 05609
(802) 828-0749
Hours:
Monday-Friday, 8AM-4:30PM
Valid photo ID required for entry.
Image:
Red Wave
by Adrienne Ginter
19.5″x25.5″
hand-cut paper
2014
Courtesy of the artist