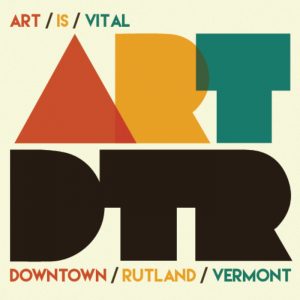 Art is Vital is an umbrella entity, directed by Bill Ramage with the assistance of Bianca Zanella, that oversees all the moving parts of six galleries in Downtown Rutland and their associated programs: concerts, workshops, artist talks, an in-development artist work space and an artist residency.
Venues include 77 Gallery, The Alley Gallery, The RUVT Gallery, The Opera House Gallery, The B & G Gallery, The West Street Gallery and a semi-permanent installation between 148 & 150 West Street.
---
ART ON VIEW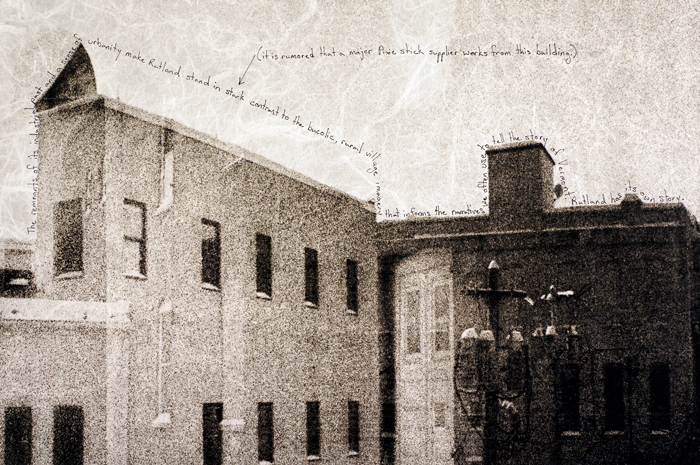 Rutland: Real and Imagined
Opening reception: Saturday, February 9, 6-8PM
January 31-March 9, 2019 at The Alley Gallery. Curator Stephen Schaub invited eight internationally-recognized artists, all of whom work with the photographic image, to investigate Rutland's geography, history, and people to create artwork that tells a story about Rutland. "I asked each of the artists in this show to explore the city of Rutland as an idea, a place, or a history, and tell a story from that foundation," said Schaub. "Real, imagined or someplace in the middle–as long as the narrative anchors itself in Rutland, everything is fair game." (image above by Stephen Schaub; image below: from the "Junk Series" by Don Ross)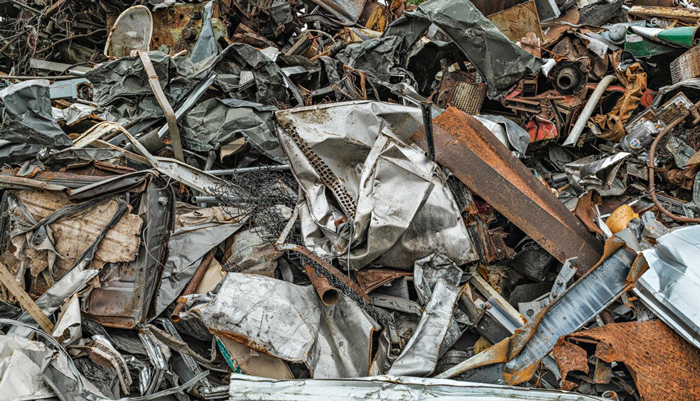 The Alley Gallery: The gallery focuses on presenting a wide variety of genres including installations, solo and curated exhibitions. Center Street Alley, Rutland 05701 | (603) 732-8606 | Hours: Thursday-Friday, Noon-5PM, Saturday, 11AM-3PM | MAP | FACEBOOK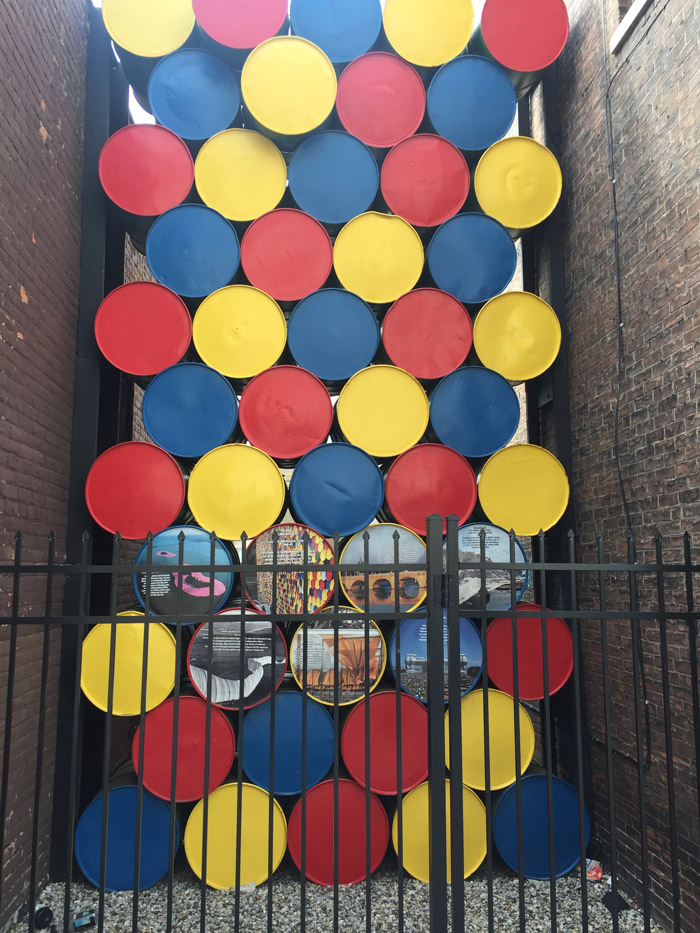 A Tribute to the Brilliance of Christo & Jeanne-Claude
Bill Ramage's installation pays homage to Christo & Jeanne-Claude's 1962 temporary installation Wall of Oil Barrels-The Iron Curtain in Paris, a barricade of 89 oil barrels erected on one of the Left Bank's narrowest streets to protest the Berlin Wall, which had gone up in August 1961.
Across from the US Post Office, between 148 & 150 West Street, Rutland 05701 | MAP | FACEBOOK
Rutland 'Ideal City' (2012-2014)
The RUVT Gallery: The gallery features an ongoing exhibition of Bill Ramage's drawing/sculpture installation of Rutland 'Ideal City' (2012-2014). In response to Piero Della Francesca's 1470 painting, Ideal City, Ramage created this "drawing-sculpture" as a demonstration of centripetal perspective using 30 individual images. The resulting 9'x43′ work is erected in a half cylinder. 57 Merchants Row, Rutland 05701 | Hours: Monday-Saturday, 8AM-5PM | MAP | FACEBOOK
Other Venues
77 Gallery:This downtown gallery is part of a concerted effort to revitalize central western Vermont through the arts. "77Art hopes that by bringing artists together for a concentrated time in a new and emerging place, we can facilitate the flow of exhibitions and cultural production with far reaching implications." 77 Grove Street, Rutland 05701 | (603) 732-8606 | Hours: Monday-Friday, 8AM-5PM | MAP | WEBSITE | FACEBOOK
The Opera House Gallery: Adjacent to the RUVT Gallery, in the space that was Clay's, the gallery shows work by Rutland-area artists.59 Merchants Row, Rutland 05701 | Hours: Friday, Noon-5PM | MAP | FACEBOOK
The B&G Gallery: Housed in the former Boys & Girls Club, this pop-up gallery shows work by Rutland-area artists. 75 Merchants Row, Rutland 05701 | Hours: Friday, Noon-5PM | MAP | FACEBOOK
The West Street Gallery: This pop-up gallery is located in the former Stoplight Lounge. 150 West Street, Rutland 05701 | Hours: Friday, Noon-5PM | MAP | FACEBOOK
---
PAST EXHIBITIONS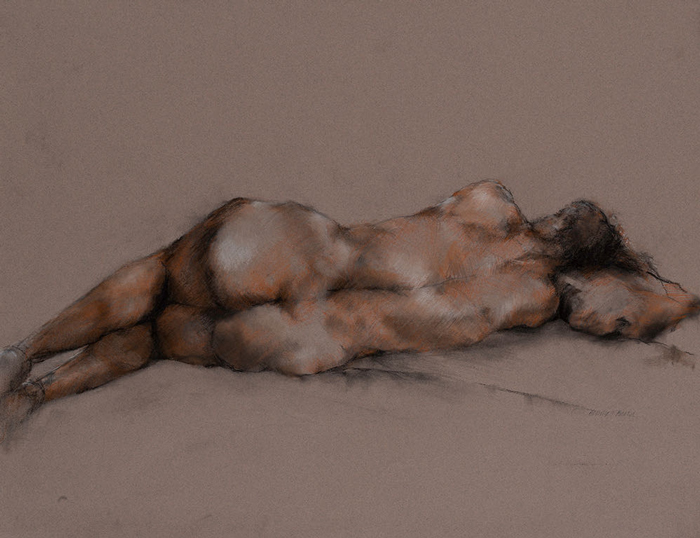 Figuration: Bonnie Baird, Jerry Ralya, Kate Gridley
October 4-November 17, 2018 at the Alley Gallery. "Figuration" is an exhibition of mostly of unframed quick process figure drawings by Bonnie Baird, Jerry Ralya, and Kate Gridley. These three artists believe that, "Painting and drawing people is an intense experience, sort of like speaking a language without words, seeking a truth. We stand in humble awe of the faces and bodies of our fellow humans, with all of our asymmetries, 'flaws', and beauty." (Image by Bonnie Baird)
---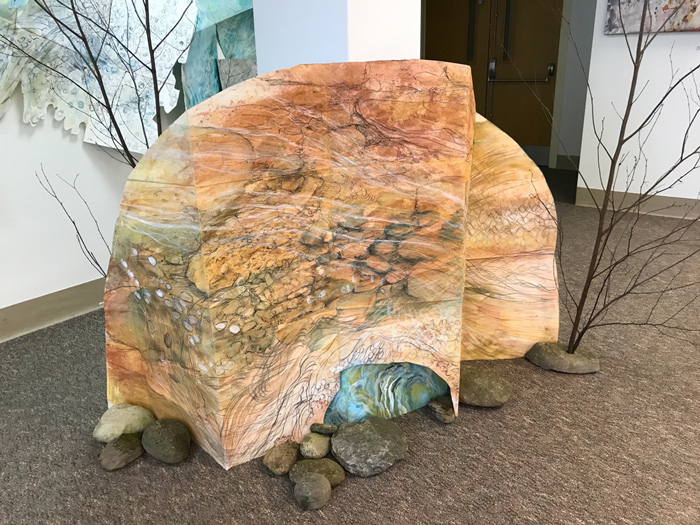 Janet Fredericks: Selected Works: An Overview
September 12-November 1, 2018 at 77 Gallery: Lincoln artist Janet Fredericks presents drawing and painting of 20 years of working in and by water. Image: installation view. Photo by Janet Fredericks