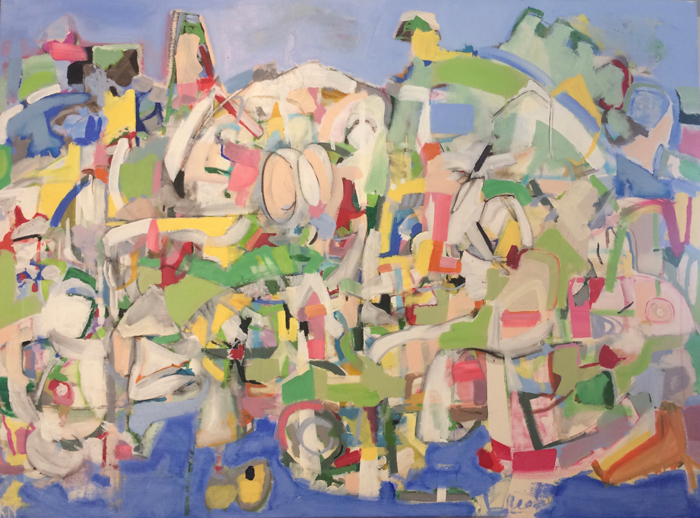 2019 VERMONT ARTIST TO WATCH
Elizabeth Nagle, East Dorset
On the back of a photo of himself taken in his studio, Jackson Pollock wrote about "organic intensity" and "energy and motion made visible, memories arrested in space, human needs and motives acceptance". As incoherent as his string of words is, it speaks to abstract painting's capacity to call the viewer to ponder and reflect. The paintings of Elizabeth Nagle continue this tradition.
"Artists to Watch 2019" is a survey of contemporary Vermont artists that appeared as special feature in Vermont Art Guide #9 and in an exhibition at the Vermont Arts Council, January 7-February 28, 2019. ABOUT THE PROJECT | GET THE MAGAZINE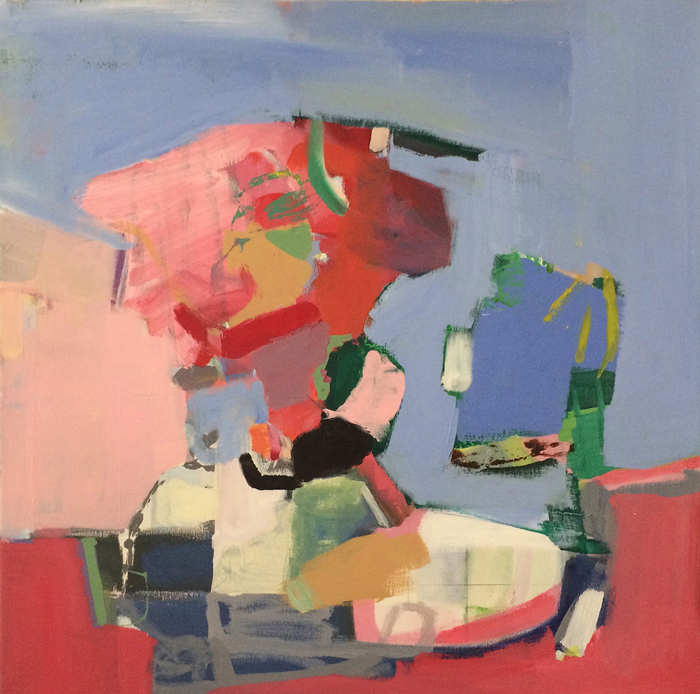 For Anna-Maria Hand, Gallery Directory of the Southern Vermont Arts Center, "her work reflects the idea of a mythical or idealized atmosphere." Nagel employs a vibrant pallet and a range of strokes, shapes, and marks in her paintings. "I was attracted to one of her larger pieces specifically because of the colors she used; they are from the more pastel area of the color wheel and I thought the use of those colors on the canvas created a calming and transformative effect. Her canvases vary from very large to quite small and if you look closely, there are always added intricacies of drawing, printmaking and collage included," writes Hand. "Her use of color combined with the shapes and textures in her pieces create an ongoing story of exploration."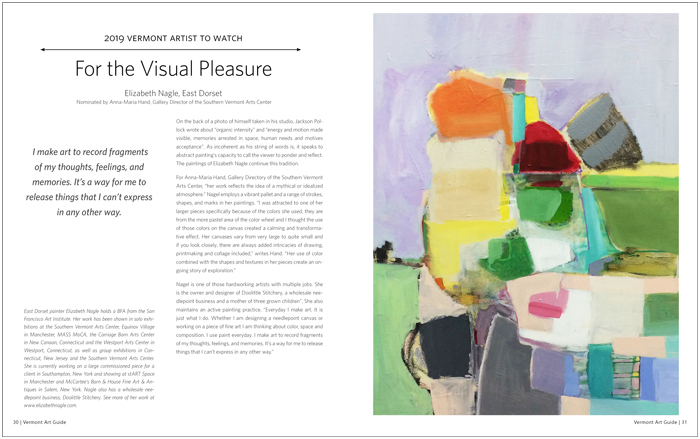 Nagel is one of those hardworking artists with multiple jobs. She is the owner and designer of Doolittle Stitchery, a wholesale needlepoint business and a mother of three grown children". She also maintains an active painting practice. "Everyday I make art. It is just what I do. Whether I am designing a needlepoint canvas or working on a piece of fine art I am thinking about color, space and composition. I use paint everyday. I make art to record fragments of my thoughts, feelings, and memories. It's a way for me to release things that I can't express in any other way."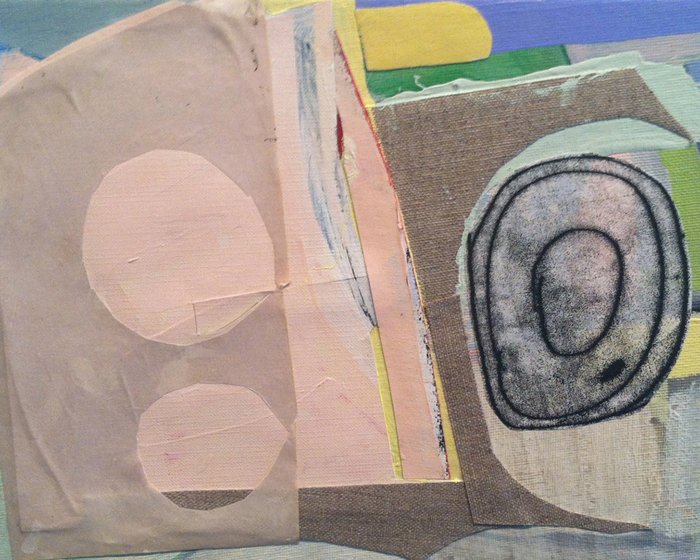 This Artist to Watch 2019 is a special feature in Vermont Art Guide #9. Vermont Art Guide is a full color, quarterly, printed magazine about contemporary art in Vermont. Our goal is to connect the entire state's art community by sharing information about exhibitions and events; present a picture of Vermont art and art in Vermont, to tell our story; and to build an audience for Vermont art inside the state and out. We hope you will join us and SUBSCRIBE TODAY.
About the Artist
East Dorset painter Elizabeth Nagle holds a BFA from the San Francisco Art Institute. Her work has been shown in solo exhibitions at the Southern Vermont Arts Center, Equinox Village in Manchester, MASS MoCA, the Carriage Barn Arts Center in New Canaan, Connecticut and the Westport Arts Center in Westport, Connecticut, as well as group exhibitions in Connecticut, New Jersey and the Southern Vermont Arts Center. She is currently working on a large commissioned piece for a client in Southampton, New York and showing at stART Space in Manchester and McCartee's Barn & House Fine Art & Antiques in Salem, New York. Nagle also has a wholesale needlepoint business, Doolittle Stitchery. See more of her work at www.elizabethnagle.com.
About the Curator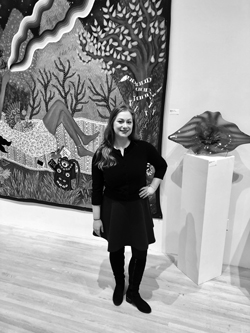 Anna-Maria Hand
Southern Vermont Arts Center, Gallery Director
"I look for artists who are creating something different and new…Evoking a compelling discussion is a wonderful way to create an educational narrative about art. Art isn't always supposed to be something that is comfortable to see; it challenges us, our minds, and what we believe to be real." The Southern Vermont Arts Center in Manchester offers an expansive artistic experience set amidst the largest sculpture park in Vermont, including the 100-year-old Yester House mansion, with 10 galleries displaying member art and pieces from the SVAC Permanent Collection, and a contemporary museum that hosts rotating exhibits. Learn more at www.svac.org.
Images (top to bottom) by Elizabeth Nagle:
Go Play Outside
Joyride
Two Heads are Better Than One