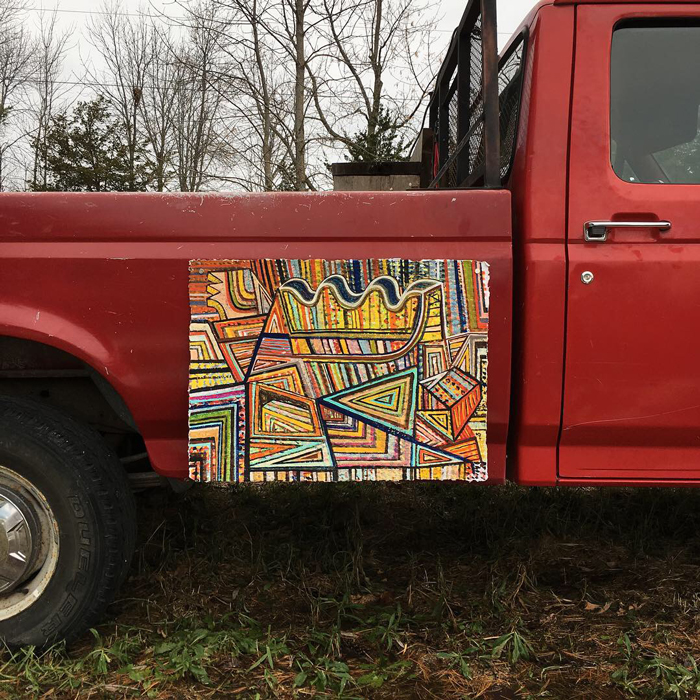 2019 VERMONT ARTIST TO WATCH
Clark Derbes, Charlotte
When I first arrived at the Fleming Museum of Art in the summer of 2015, our director Janie Cohen was curating an exhibition of contemporary art in wood for that coming fall. I got to accompany her to Derbes' studio–then on Pine Street in Burlington as part of the package that came with his Barbara Smail Award from Burlington City Arts–to select work for the show. We chose three of Derbes' wood sculptures, chain-sawed from whole trunks into polyhedrons, then painted in colored and black-and-white squares that create complex spatial illusions. He had left one of the works unpainted because it was spalted, a beautiful pattern caused by fungus. After he oiled it, he found a mushroom growing out of a knot. He left the mushroom as part of the work, even gluing it back on when it fell off. It was either during that first studio visit, or during the South End Art Hop that year, that I got to see Clark's "Truck Lot Gallery", his giant "sketchbook" spray-painted on the sides of tractor-trailers in a well-hidden backlot on Pine Street.
I stayed aware of Derbes' work in the three years since then, largely through social media. Occasionally I would see him post a work labeled, for example, "Late 20th-early 21st century, Mississippi River school painting, artist unknown/anonymous." He sold these works on eBay, using the handle "Mississippi River School Dealer" (Derbes' is originally from Louisiana). In August 2018, another post of Clark's caught my attention: he had built an "art farmstand" at the end of his driveway, an L-shaped fence onto which he hangs two pieces of art almost every day. He sells the work for an affordable price, "basically an hourly wage." He says these works are "(hobby)artwork," sometimes casual paintings he dashed off quickly the day before, or something he did and then put away years ago. Despite his modesty, and their humorous titles, the works are always beautifully done, attractive and compelling, and sell quickly.
"Artists to Watch 2019" is a survey of contemporary Vermont artists that appeared as special feature in Vermont Art Guide #9 and in an exhibition at the Vermont Arts Council, January 7-February 28, 2019. ABOUT THE PROJECT | GET THE MAGAZINE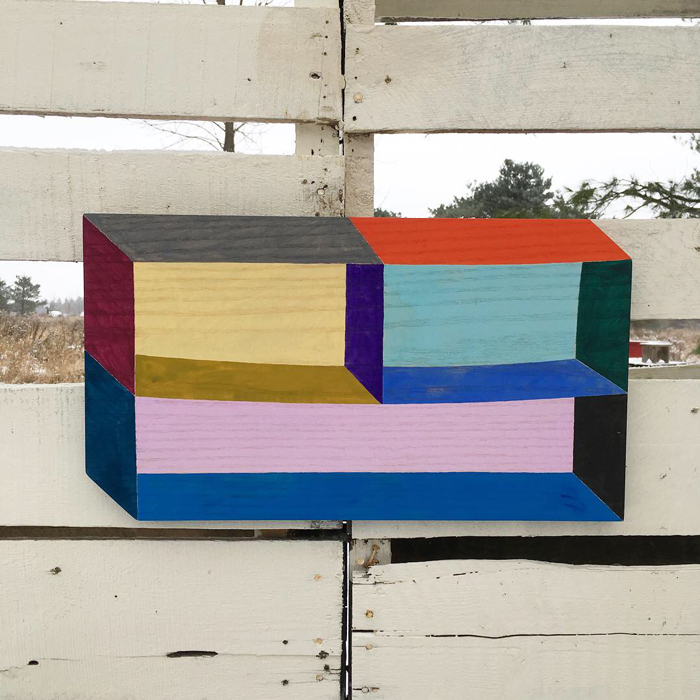 What strikes me about these projects is Derbes' clear and successful effort to make art accessible, to strip it of its pretensions—an appropriate endeavor for someone who is also a prolific painter of murals, both community-driven commissions, and what he calls the "self-commissioned" variety. But Derbes' succeeds at accessibility not only because of how he distributes his art, but the nature of the art itself. This is evident in time-lapse videos he posts of himself painting them. As he fills in shaped pieces of wood with curving and angled colored lines, his rapid process can seem like doodling, but with a more fulfilling end-product. It's a reminder that great art can be as simple as making appealing colors and shapes. In making it seem effortless (though I'm sure it's not), Derbes' reminds us that art is something that can happen without the immense mental strain that we usually assign to it.


What all this amounts to is a clear, unbounded and un-self-conscious love of creating. It's an incredible motivator to overcome the fear to create, seeing a renowned artist be so free himself, not out of an egoistic sense of his own talent, but out of a pure sense of joy in applying color to surface—any surface he can get his hands on. Not all art has to be responding directly to the political moment, but I would argue that in this tumultuous time there is something almost political, certainly something healing, in surrendering to the contentment of making without doubt. —Andrea Rosen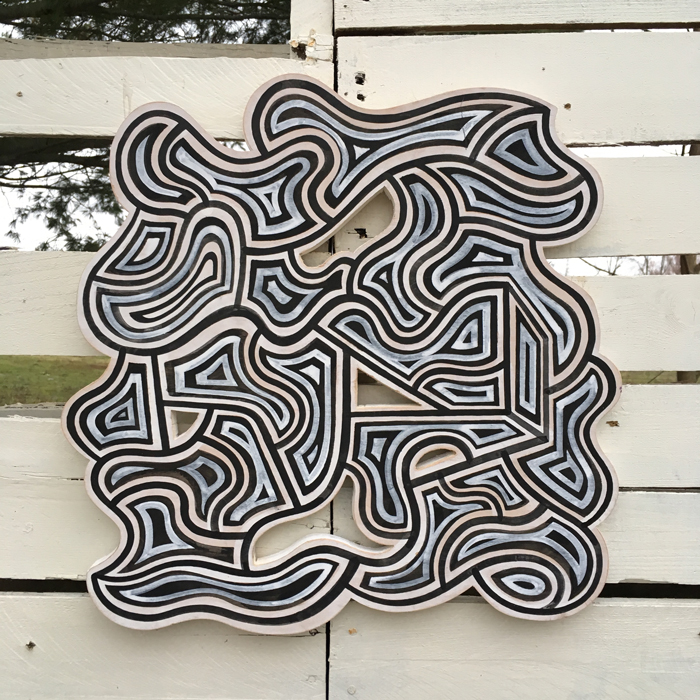 This Artist to Watch 2019 is a special feature in Vermont Art Guide #9. Vermont Art Guide is a full color, quarterly, printed magazine about contemporary art in Vermont. Our goal is to connect the entire state's art community by sharing information about exhibitions and events; present a picture of Vermont art and art in Vermont, to tell our story; and to build an audience for Vermont art inside the state and out. We hope you will join us and SUBSCRIBE TODAY.
About the Artist
Clark Derbes was born in New Orleans and raised in Baton Rouge. In his youth, Derbes was exposed to the vernacular craft arts of the South, which are reflected in his work. Derbes is represented by West Branch Gallery in Stowe, Clark Gallery in Lincoln, Massachusetts, Schoolhouse Gallery in Provincetown, Massachusetts, Baton Rouge Gallery in Baton Rouge, Louisiana, Marcia Wood Gallery in Atlanta, and Devin Borden Gallery in Houston. He was the 2015 winner of the Barbara Smail Award from Burlington City Arts. He lives and works in Charlotte. Learn more about Derbes and his art on Facebook @clarkderbes, on his YouTube channel @dclarkderbes, and through his video series, "Public Art School", available at VCAM, www.vermontcam.org.
About the Curator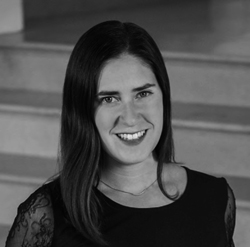 Andrea Rosen
Fleming Museum, Curator
"I love an innovative use of material, whether it be a clever utilization of found objects, or a thoughtful re-thinking of a traditional medium…I hope that every person who walks into our museum finds at least one thing that they enjoyed looking at; otherwise a museum is just a chore." Located on the campus of the University of Vermont, the Fleming Museum of Art houses the state's most comprehensive collection of art and anthropology. See more at www.flemingmuseum.org.
Images (top to bottom) by Clark Derbes:
all works from the artist's Art Farmstand