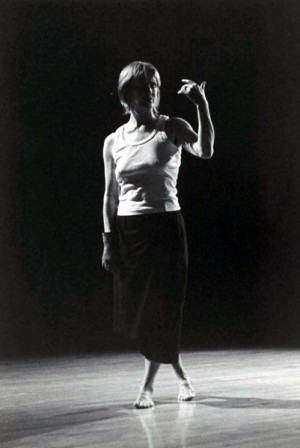 Thursday, August 18, 6PM
At an artist talk and video presentation, Polly Motley traces her choreographic development from proscenium stage virtuosic athleticism to her current focus on multimedia installation performances. She contextualizes the work with references to artists and art historical movements in video, installation and dance. She also discusses choreographic structures, processes of performance-making, and audience-performer relationships.
Polly Motley is a dancer and choreographer who has been making movement based performances with video since the 1980s. Her work has been presented in venues including the Asia Society, the Baryshnikov Art Center, Jacob's Pillow Dance Festival, Tulane University, and the Indonesian Dance Festival. Motley received a MFA from the University of Colorado, Boulder with a thesis on the interactive relationships of video and performance.
ABOUT EXPOSED
For the past twenty years, the Helen Day Art Center has hosted an outdoor public art and sculpture exhibition called Exposed in Stowe, Vermont. Exposed hosts sculptures, site-specific installations, and participatory work from twenty-three national and international artists. the 2011 edition offers a series of Thursday night events by 12 video artists, writers, performers, and musicians accompany the exhibit. This exhibition and series of events is accompanied by cell phone audio tours, QR codes, walking tour maps, walkabouts, and a catalogue of the exhibit published by Kasini House Books. The exhibition will take place July 8th to October 8th, 2011.
Helen Day Art Center
5 School Street
Stowe 05672
(802) 253-8358
WEBSITE