On Friday, May 3rd, art venues in Brattleboro, Burlington and Montpelier stay open late to welcome art lovers as part of monthly art celebrations.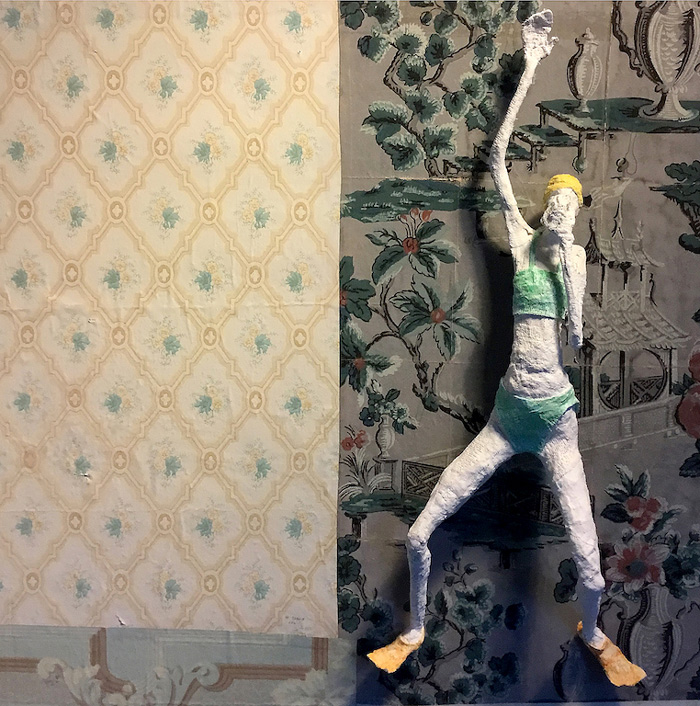 MONTPELIER
Art Walk
4-8PM
Downtown Montpelier showcases work by Central Vermont artists at 30 venues. Pick up a guide book at any of the participating venues. Montpelier Alive produces the Montpelier Art Walk.
The Garage Cultural Center celebrates its grand opening and the opening reception for "UNbound! 4 Women Sculptors Let Loose!". "UNbound!" presents sculpture, installation art, and live art by Vermont-based artists Hasso Ewing, Sande French-Stockwell, Amber Geneva, and SXC. The show marks the end of a year-long intensive critical arts study with Art Matters, a graduate level professional development study program for artists. (image: Sinking by Hasso Ewing (plaster and aluminum; 2018)
Susan Calza opens her new installation, "I love it when I'm wrong. Yes, white people, immigration is about skin color.", in her gallery at 138 Main Street. Laced through a personal narrative, the sculpture, audio and video in the gallery explore discrimination, opportunity and skin color.
Learn more about the Art Walk and the 30 venues open for visitors at Montpelier Alive's Art Walk WEBSITE.
---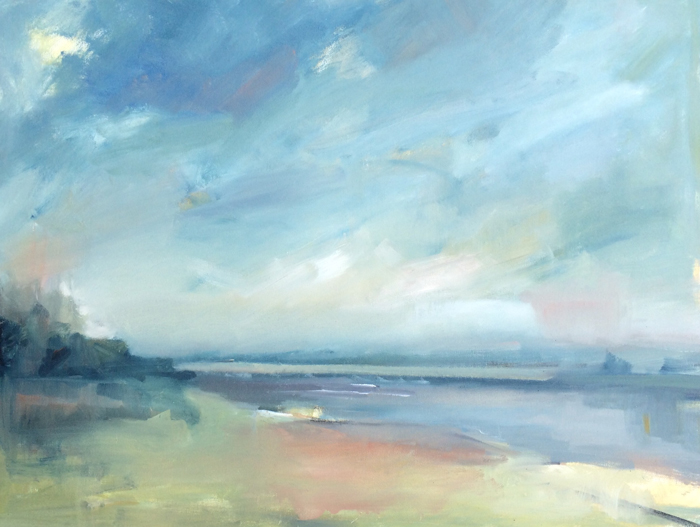 BURLINGTON
First Friday Art
5-8PM
First Friday Art is a monthly, community-wide event where dozens of art venues across Burlington host openings, exhibitions, and happenings. The event is free and open to anyone. Most venues are open from 5-8PM, but some are open earlier or later. Art Map Burlington is the official guide to First Friday Art, pick up your copy around town.
The S.P.A.C.E. Gallery in the South End Arts District presents its annual Members Exhibition. The artist-members showcase one to three pieces of artwork that they are proud of, is new for them, or best exemplifies their specific style. This group will form the pool of artists that will be represented in exhibitions throughout the coming year. (image: Provincetown Bay by Julie A. Davis (oil)). At Computers for Change, meet artist Miranda Syp at the opening of "A Retrospective: Miranda's Realm". Self-taught Miranda has been painting and showing since 1992. Her mission is to "create a boundless heart" through her art and promote an overall sense of joy.
---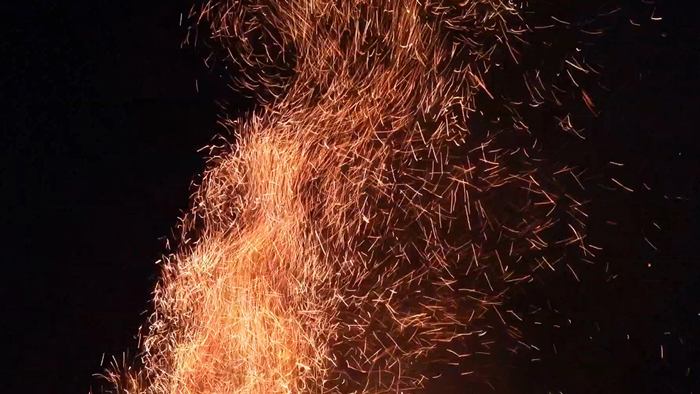 BRATTLEBORO
Gallery Walk
5:30-8:30PM
Brattleboro's monthly first-Friday celebration of the arts offers 30 to 40 exhibit openings at galleries, eateries, and other venues in the downtown and a few satellite locations nearby. Many offer meet-the-artist receptions, some with refreshments, and a few present live music. Visit the Walk website for a map and complete listings with examples of the art on display as well as feature articles for the month; a printed version of the Walk guide is available at all venues, a number of other downtown locations, the I-91 Welcome Center, and many local lodging options. Official Walk hours are 5:30 to 8:30, but many venues are open earlier, and a few remain open later. Most exhibits run all month long; see listings for more details and venue contact information.
At the Brattleboro Museum & Art Center, among the ongoing exhibitions is Joey Morgan's installation Catch + Release (2) Précis. Morgan says, "The title, Catch + Release, refers to the practice of catching a fish, pulling it from its mysterious depths, and then releasing it, allowing it to fall back home…The piece may address shared experience in a particular voice; but it is the viewer who receives, interprets, and essentially alters what meaning there is." For May, Vermont Artisan Designs features oil paintings by Georgia, Vermont artist Claire Payne and Vermont artist Carol Gobin.
---
Get your copy of Vermont Art Guide to get information on all the monthly art events in Vermont plus more than 100 places to see art this spring. DETAILS