During the school year the gallery is directed and curated by Prof. Brian Collier. In summer, the gallery is directed and curated by Chuck Tobin in association with the Saint Michael's Playhouse Summer Theater program.
Hours:
Monday-Friday, 10AM-5PM
McCarthy Art Center
St. Michael's College
1 Winooski Park, Colchester 05439
(802) 654-2851
---
ART ON VIEW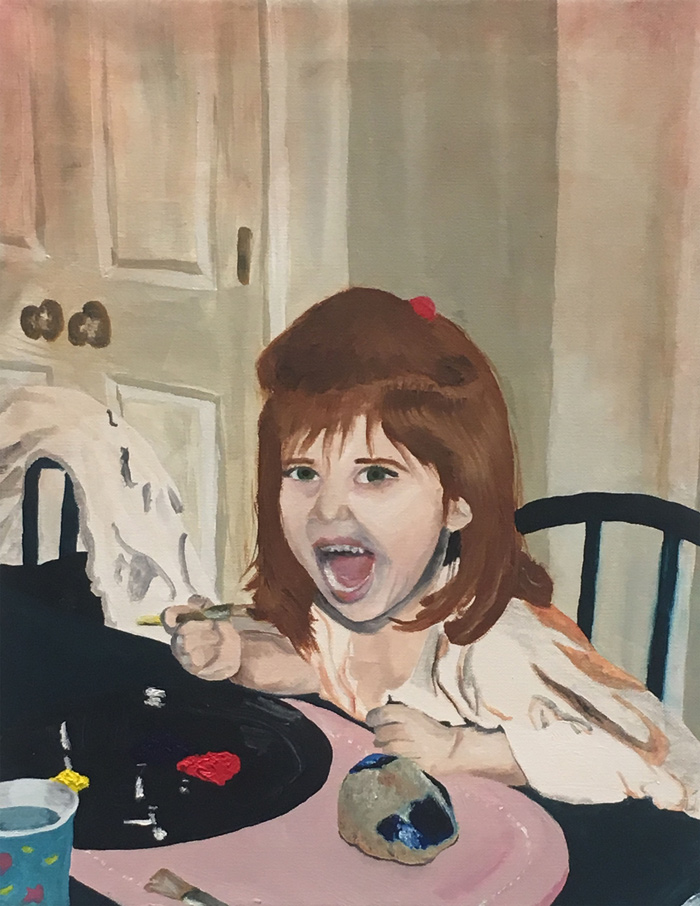 Emily Joyce: "Adderall"
April 22-May 10, 2019
Image:
Self Portrait (Young) by Emily Joyce
Courtesy of the artist
---
PREVIOUS EXHIBITIONS
Lionel Delevingne: "To The Village Square: from Montague to Fukushima: 1975-2004"
October 11-December 10, 2018
Lionel Delevingne has traveled and photographed extensively throughout the world. In his work, he's sought a conscious merging of politics and art. Born in France, he was deeply impacted by the social and political unrest that occurred in Paris in 1968. When he documented the 1971 May Day demonstrations in Washington, D.C., he saw how the power of a peaceful, but vocal citizenry could affect national policy, a lesson that would reverberate throughout his career.
This exhibition is generously funded by the Marc and Dana vanderHeyden Fund from Fine Arts with additional support from the Departments of Fine Arts and Media Studies, Journalism and Digital Arts at Saint Michael's College.
(text adapted from the venue's press materials)
Image by Lionel Delevingne
---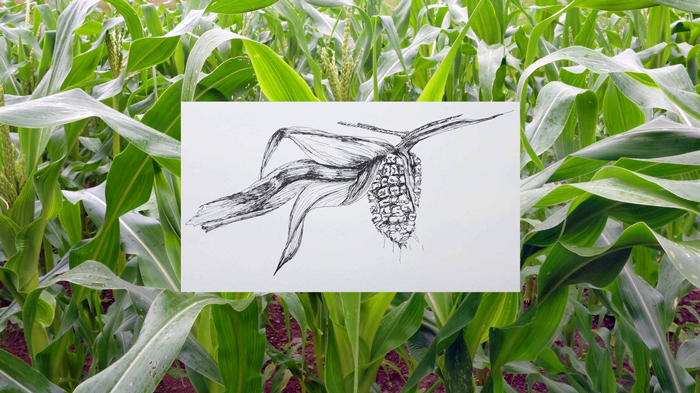 Maize Meditation: Amanda Turner Pohan
September 6-October 6, 2018
Overnight Projects presents Maize Meditation, a perforative installation by New York based-artist Amanda Turner Pohan.
Pohan transforms the gallery into a library of archival materials documenting a timeline of corn cultivation, from the practices of the Abenaki Nation of Vermont to the rise of American agricultural biotech corporations. To mark the final year of harvest of the 66 acre cornfield leased from St. Michael's by a local farmer, this project invites participants to attend an event in the gallery on the weekend of the fall equinox. This event will draw connections between traditional agricultural practices and the techniques that produce the genetically modified corn consumed today.