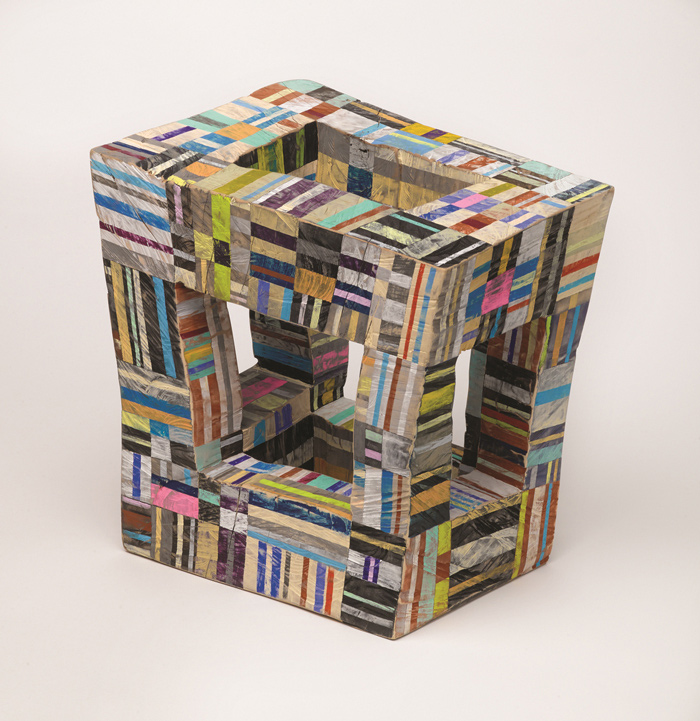 Self Commissioned Works by Clark Derbes
January 16-February 17, 2017
"Self-Commissioned Works By Clark Derbes" features locally-felled tree stumps that the artist, using a chainsaw, has transformed into complex polygonal sculptures. Drawing on a variety of inspirations, such as early American folk art, quilts, and modernist architecture, Derbes masterfully plays with perspective, volume, and space to achieve a deft trompe l'œil, which subverts viewers' expectations and perceptions. The geometrically shaped and richly hand-painted pieces slip between flat and three-dimensional forms. These sculptures buck simple categorization by simultaneously appearing both organic and refined; fissures and checking frequently appear on the surface of his wooden objects, exposing them for their honesty of materials.
(text adapted from the venue's press materials)
---
INFORMATION
Christine Price Gallery
Fine Arts Center
Castleton University
Castleton, Vermont 05735
(802) 282-3296
Hours:
Monday-Friday, 8AM-4:30PM
Image:
Electric Avenue
by Clark Derbes