The gallery provides an open space where all creative voices may be heard in the heart of Bellows Falls.
Canal Street Art Gallery
23 Canal Street
Bellows Falls 05001
(802) 289-0104
Hours:
Wednesday-Saturday, 11AM-5PM
---
ART ON VIEW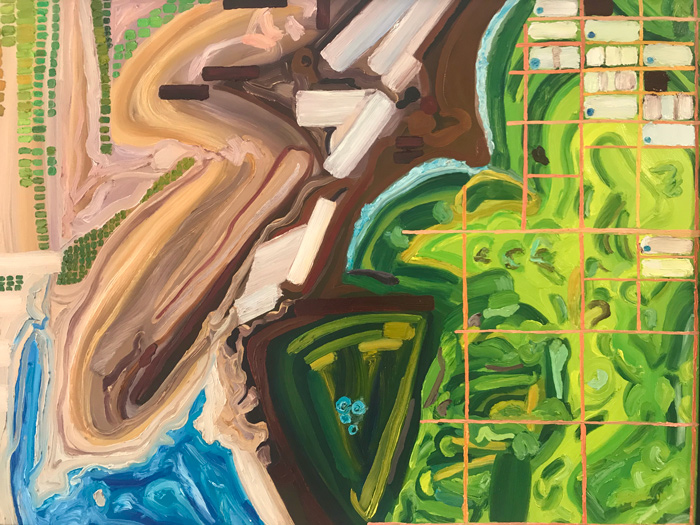 Nature's Deconstruction
April 10-May 11, 2019
Oil paintings by MC Noyes and wood sculptures by Phyllis Rosser find both aesthetic and philosophic commonalities in "Nature's Deconstruction. Both artist's work springs from a shared passion for nature, and the ability to envision beauty and enduring life from amongst disintegration and disillusionment. The life-size gestures and movements of both artist's compositions mirror each other, each using the shapes and textures of paint and wood to respectively accomplish their work. "Nature's Deconstruction" offers the shared experience of Noyes and Rosser, two artists working independently to create art to be appreciated for its aesthetic beauty, its deeply personal meaning and process to the artist, and their desire to share with the viewer a new life cycle, to be found in their art.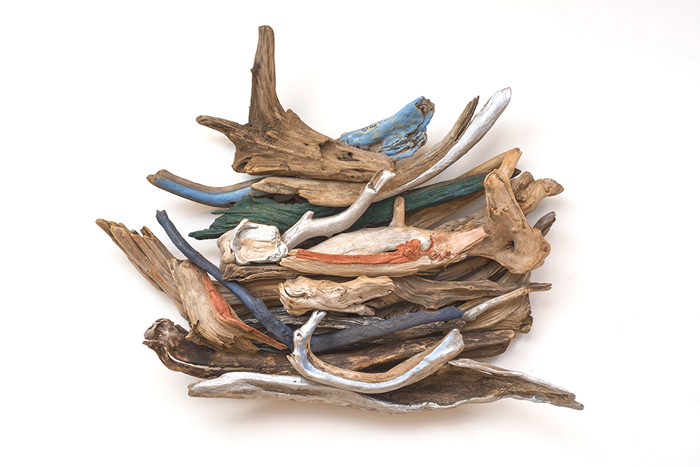 (text adapted from the venue's press materials)
Images (top to bottom):
Colonizing for Capital by MC Noyes (36″x48″; oil on canvas; 2018)
Riding the Waves by Phyllis Rosser (40″x50″x10″; acrylic on wood; 2017)