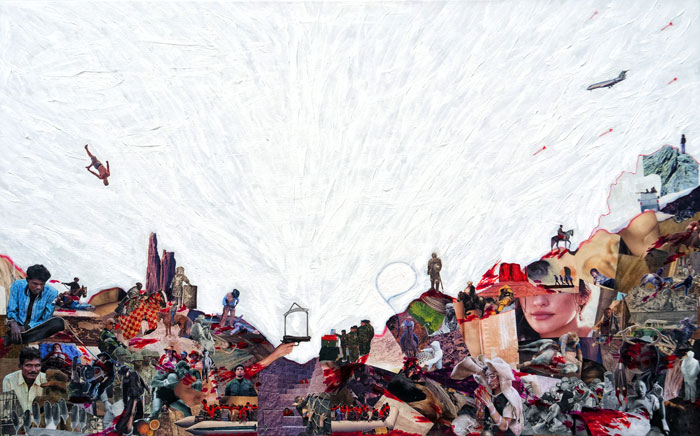 ART ON VIEW
Artists to Watch 2018, Part II
at Vermont Arts Council's Spotlight Gallery
in Montpelier
May 4-June 29, 2018
Opening Reception and Vermont Art Guide Meet & Greet: Friday, May 4, 4:30-6PM
The Vermont Arts Council, in partnership with Kasini House, presents "Artists to Watch 2018," a survey of contemporary Vermont art in two exhibitions and in print. Curator Ric Kasini Kadour, editor and publisher of Vermont Art Guide, worked with six art professionals to identify artists they believe are on the verge of doing great things.
According to Kadour, "We thought it would be interesting to canvass a selection of guest curators and ask them, 'What artists are on your radar?' The resulting survey of noteworthy artists is by no means complete, but demonstrates the diversity of practice and approach in the state."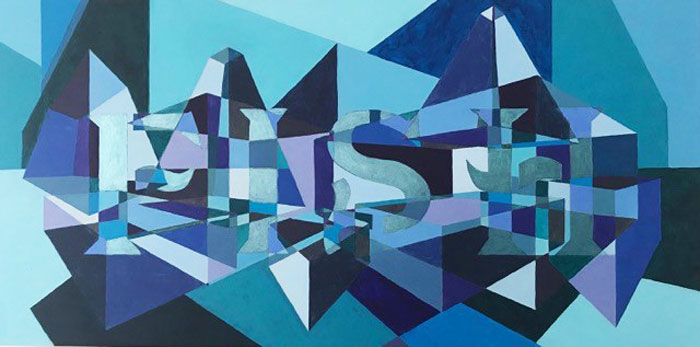 "Artists to Watch Part II" is featured in Vermont Art Guide #7 and includes work by Robert Gold (Burlington), Jean Cherouny (South Burlington), Sam Talbot-Kelly (Montpelier), Erika Senft Miller (Colchester), Rose Umerlik (Jeffersonville), Caroline Tavelli-Abar (Rochester), Vanessa Compton (Greensboro), Hannah Morris (Barre), Renee Greenlee (Burlington), August Burns (Middlesex), and Angelo Arnold (Montpelier).
"Artists to Watch" was curated by multidisciplinary artist and marketing consultant Mary Admasian, independent curators Kelly Holt and Stephanie Walker, Brattleboro Museum & Art Center Director Danny Lichtenfeld, and Northern Daughters gallerists Sophie Pickens and Justine Jackson.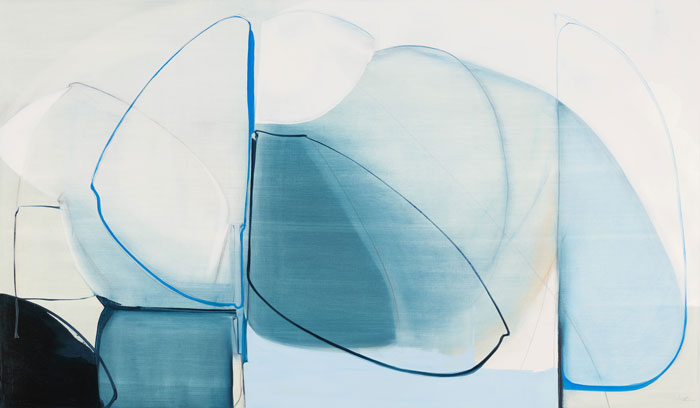 About the Spotlight Gallery
The Vermont Arts Council Spotlight Gallery is open to the public and located at 136 State Street in Montpelier. There are times when the conference room is not available, but the corridor exhibit is always open during regular business hours, Monday-Friday, 8:30AM-4:30PM.
About the Vermont Arts Council
The Vermont Arts Council envisions a state where everyone has access to the arts and creativity in their life, education, and community. Through its programs and services, the Council strives to increase public awareness of the positive role artists and arts organizations play in communities and to maximize opportunities for everyone to experience the arts. Since 1965, the Council has been the state's primary provider of funding, advocacy, and information for the arts in Vermont. www.vermontartscouncil.org.
About the Vermont Art Guide
Vermont Art Guide is a quarterly, printed magazine about contemporary art in Vermont. The publication provides a curated list of places to see art and publishes profiles on artists, art venues, and public art. Each issue is a celebration of the state's great art scene. www.vermontartguide.com
---
INFORMATION
Spotlight Gallery
Vermont Arts Council
136 State Street
Montpelier 05602
(802) 828-3291
Hours:
Monday-Friday, 8:30AM-4:30PM
Images (from the top):
Showdown at Big Sky
by Vanessa Compton
30″x51″
hand-cut collage and acrylic on canvas
2016
Fish
by Sam Talbot-Kelly
12″x24″x2″
acrylic on panel
2018
Motions
by Rose Umerlik
28″x48″
oil and graphite
2017